How to translate Spatial UI
1. Go to 'settings' in google chrome.
2. Search 'language' in the search settings bar.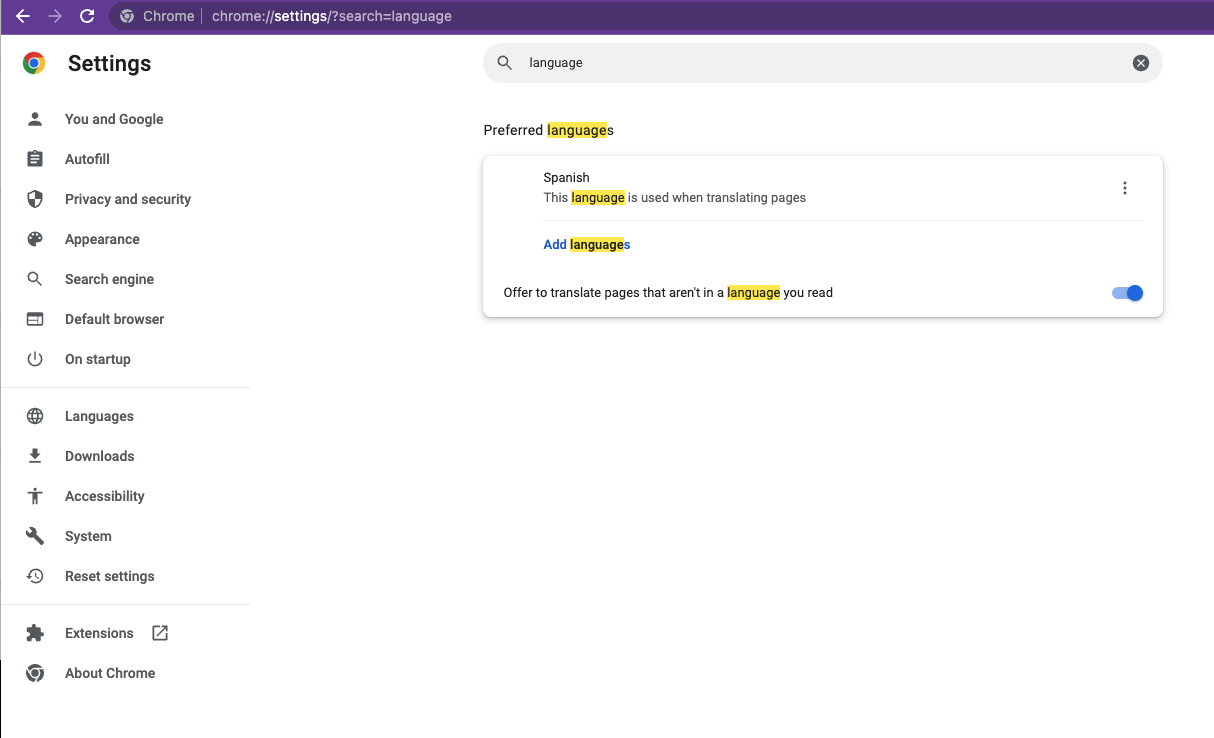 3. Add the Language that you speak and move it to the top.
4. When loading a Spatial space, click your language that appears in the upper right hand area of your Chrome window in order to initiate translation of all UI elements in Spatial.