You can see how many times your space has been visited as well as Love a space that tickles your fancy!
❤️👁❤️👁❤️👁❤️👁❤️👁
You can love a space by clicking on the heart in the top right corner while in a space, or on the heart in thumbnail of the space on the spaces picker menu!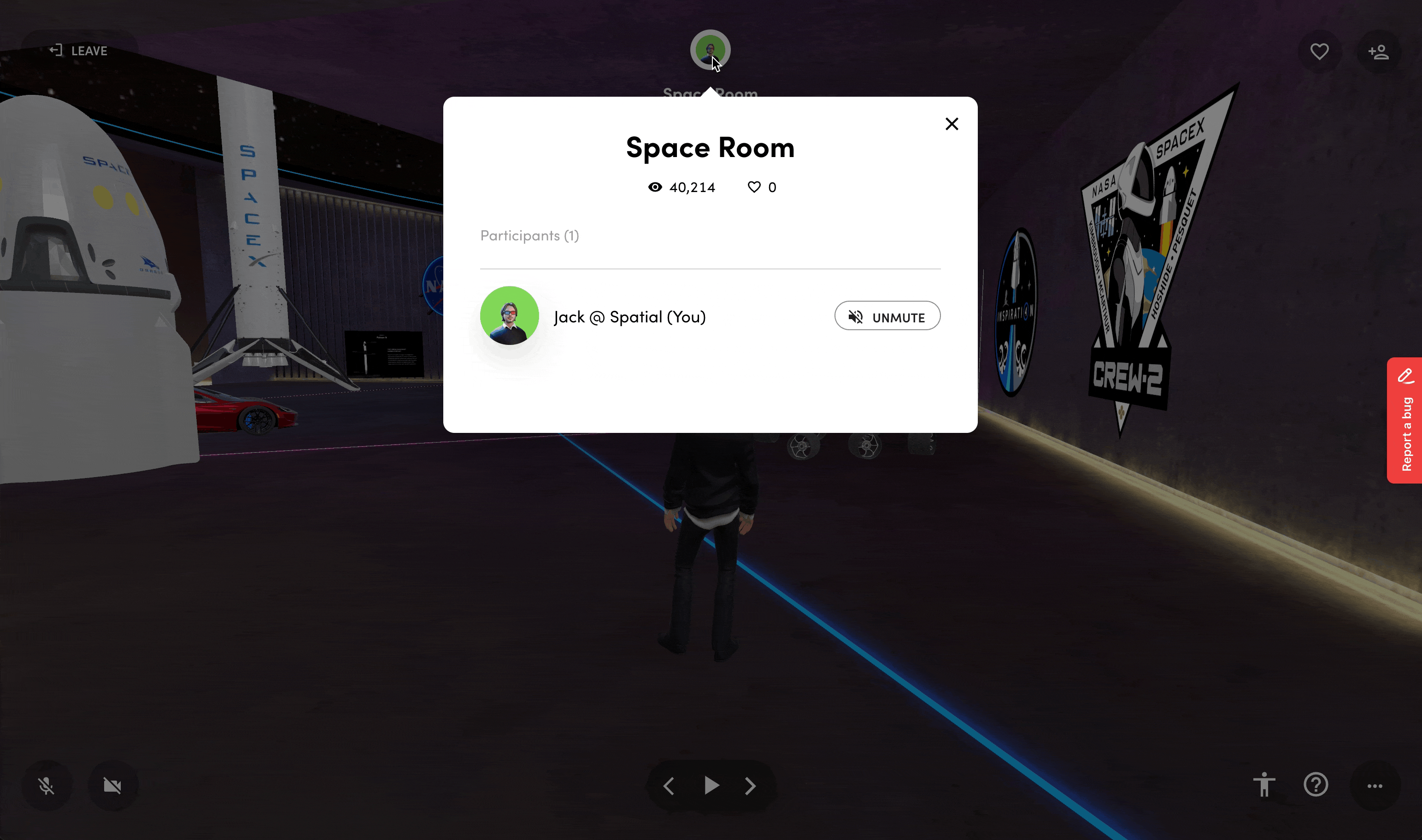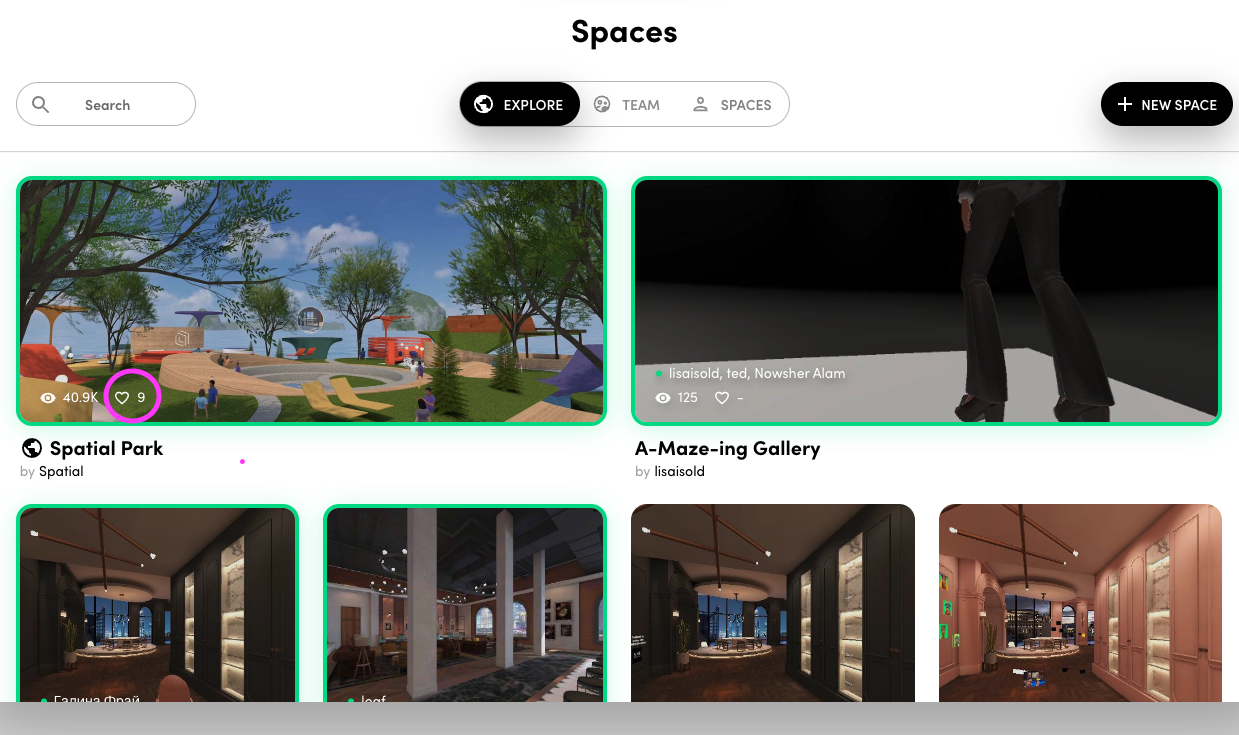 ❤️ You can only love a space once.
👀 1 visit = 1 user visited your space
If a user leaves a space, and rejoins more than 30 minutes later, a view will be added to the counter.
View your 'Loved Spaces'
Click on your profile icon in the top right hand corner
Click 'Loved Spaces'
All the spaces you have ever loved will now be viewable