Portals are the best way to get around between rooms!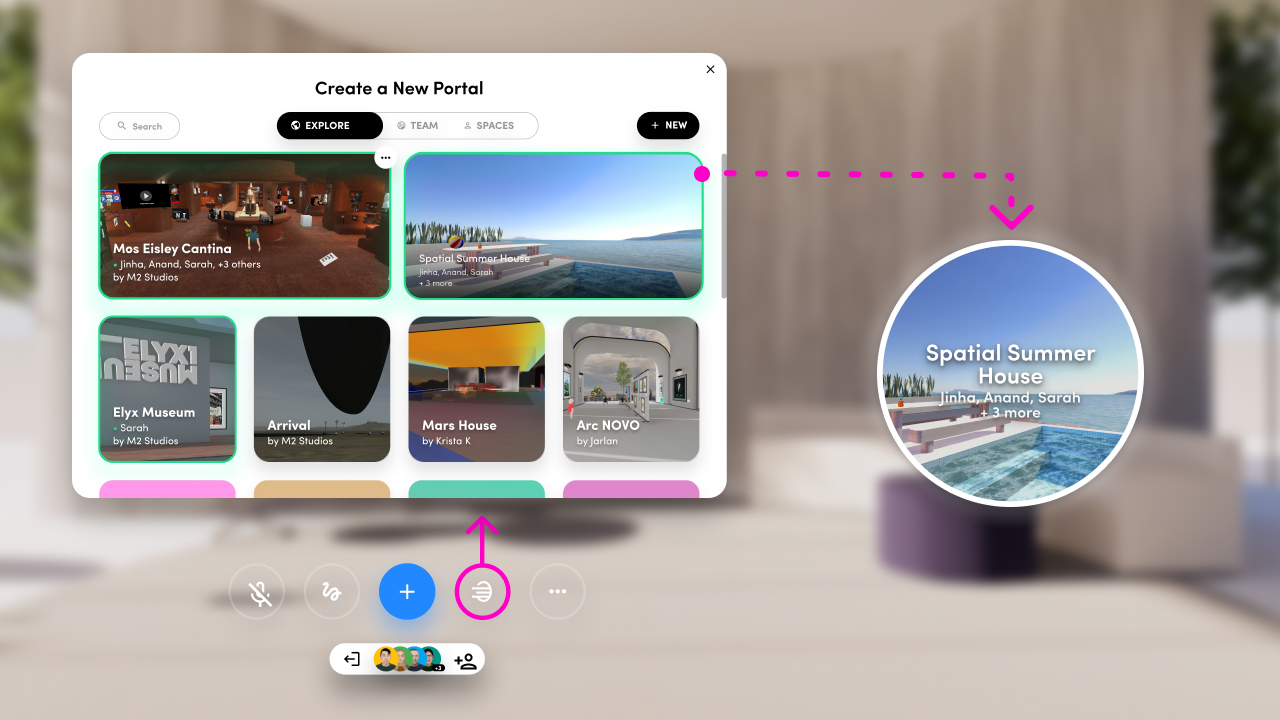 Explore: Check out fun public rooms and events happening in Spatial
Spaces: These are spaces you created or that you have been invited to.
To Create a Portal:
- Click on the Menu, Select Portals
- Choose the room you'd like to go to
- Teleport in and off you go!
Note: The Privacy Settings of your selected room matter! If it is private others will not be able to join you. If the privacy is "Anyone with the Link" then you can encourage people to come along with you.
If you do not have access to a room it will show up without a preview thumbnail! If you have access you will see the thumbnail!