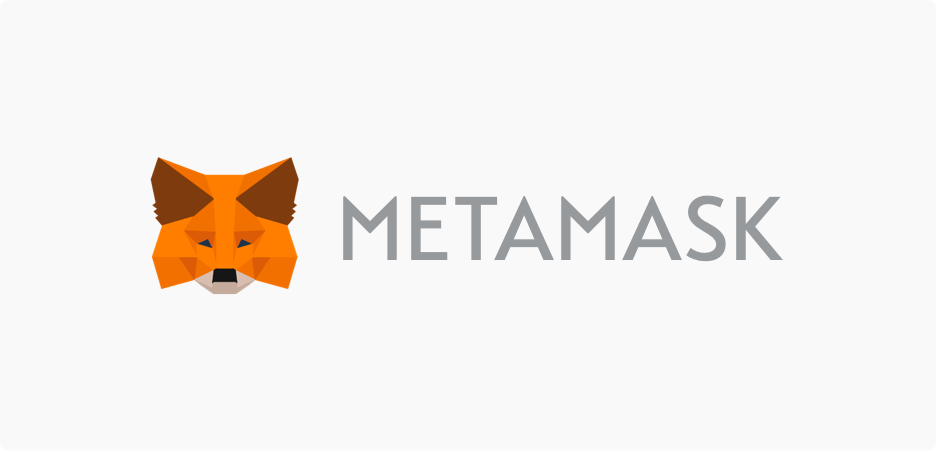 What are CryptoArt/NFTs?
Why is Spatial adding NFT integration?
Many Spatial users have already been using the platform to display their NFT collections, and allow others to experience them in a social and collaborative way. We are adding tools to make it easier to allow NFT artists and collectors to bring their collections into into stunning gallery environments that can be accessed by 30+ people across VR, mobile, and web.
Spatial is not a marketplace or platform for buy/trading/selling NFTs.
What is MetaMask?
MetaMask is a global community of developers and designers dedicated to making the world a better place with blockchain technology. Their mission is to democratize access to the decentralized web, and through this mission, to transform the internet and world economy to one that empowers individuals through interactions based on consent, privacy, and free association.
How to integrate MetaMask with Spatial: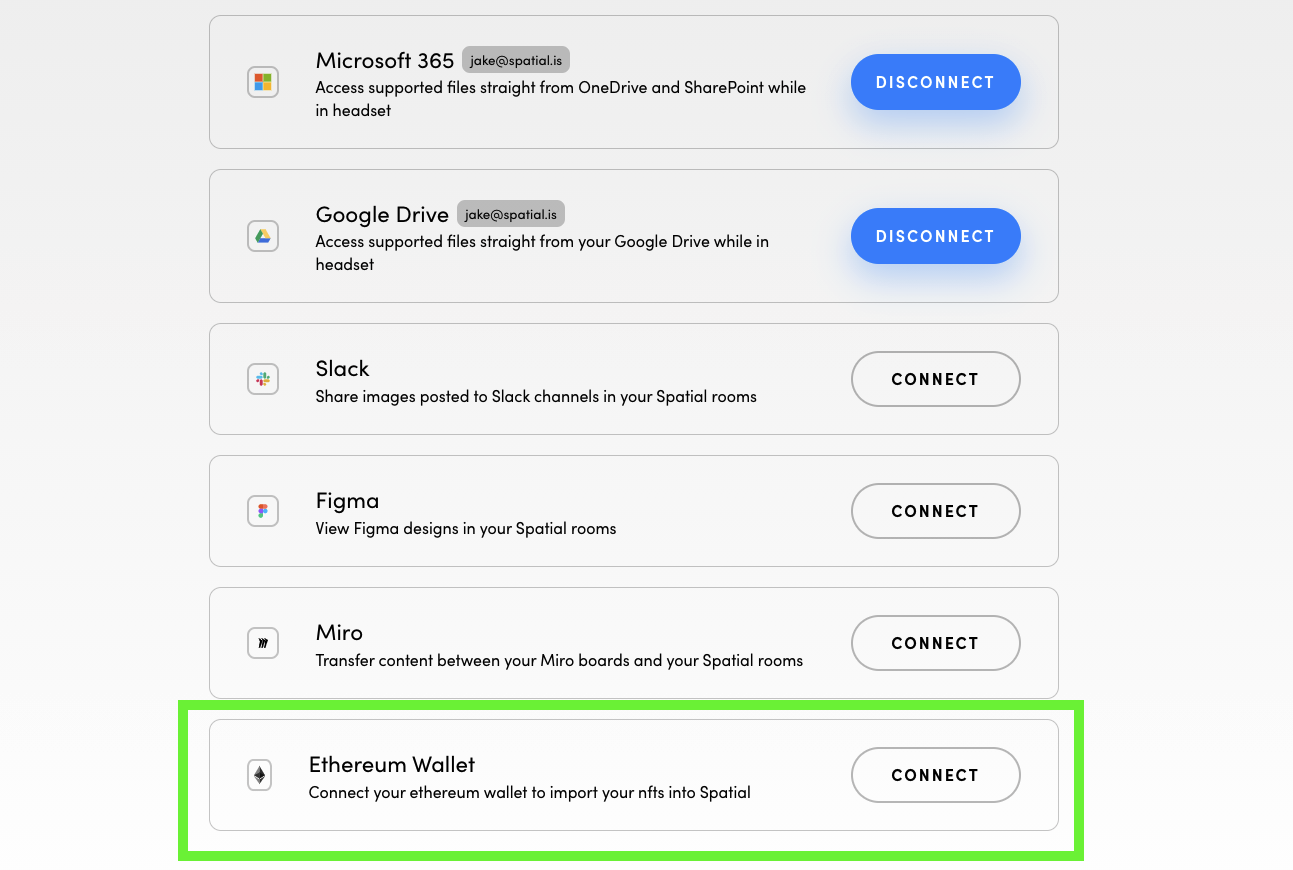 Log in to your MetaMask account and sign your wallet, confirming the connection to Spatial
Go into an existing room, or create a new one, and you'll see a new NFT option in your menu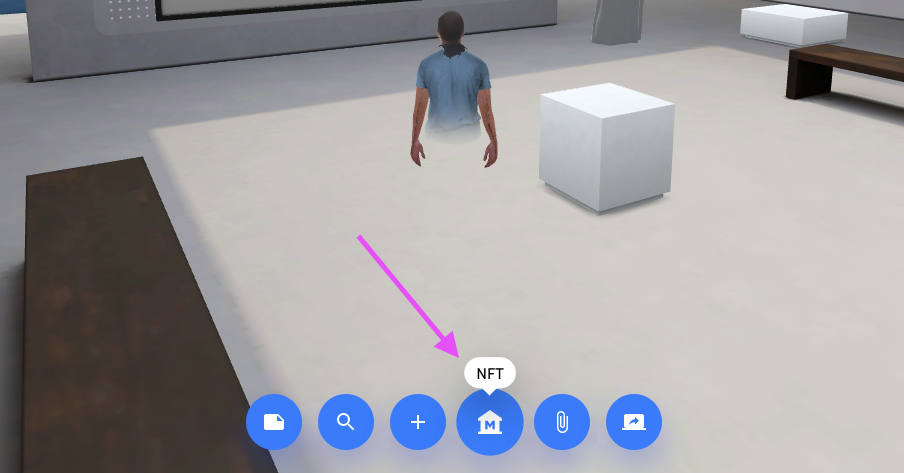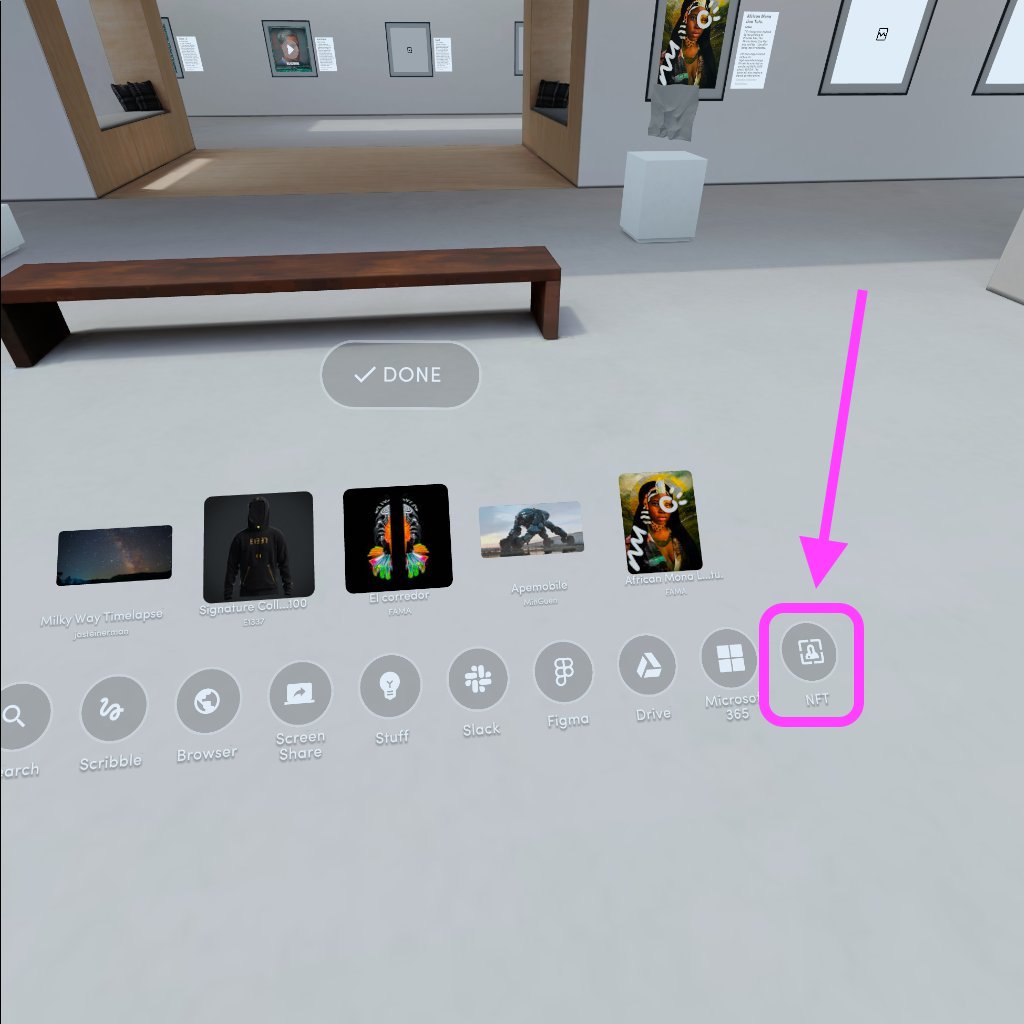 Now you can pull items from your MetaMask wallet right into Spatial!
In VR, click the "i" button to add an info panel next to it, showing the metadata for the piece.