Turn on Spatial Audio Falloff and the further away from others you get, the harder it will be to hear them... much like in the real world!
This feature allows you to have multiple conversations happen in the same room at the same time without disruption. Great for cocktail parties or breakout sessions.
Need to be heard by all? Simply turn it off.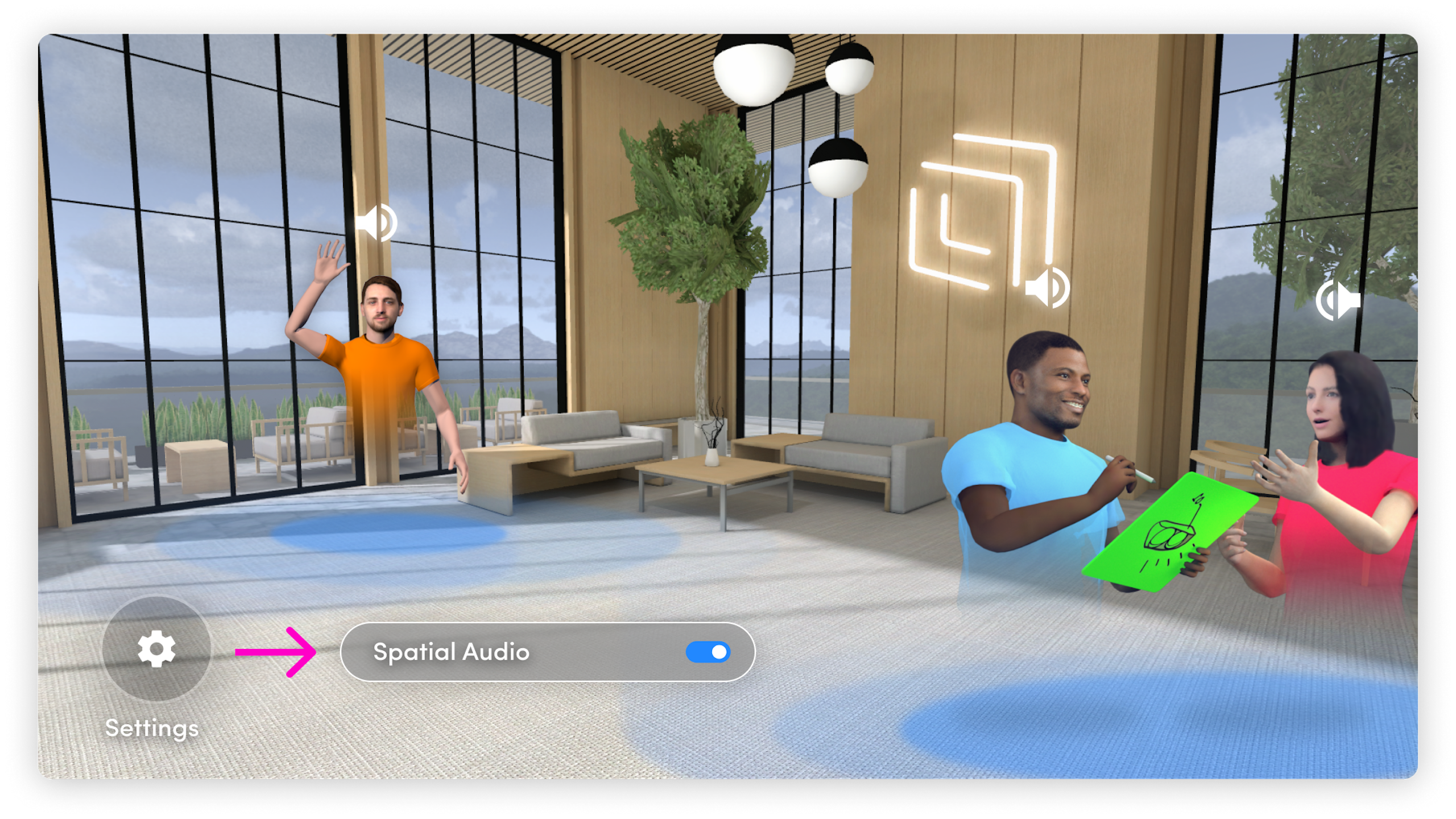 On Headset
On device (HMD) navigate to your Settings Menu
At the top you will see a toggle to turn on Spatial Audio
On the Web
Enter your Space. On the bottom left of your screen, click the Menu and navigate to Settings. Toggle Spatial Audio Falloff.
On Mobile
On the bottom right hand side, look for the 3-dot menu button and click on it. Toggle 'Spatial Audio Falloff'.