Are you ready to share your space with guests, but need to preserve the state of your creation? Utilize Host Tools to exercise greater control over your room's contents, environment, and participants.
Please note Host Tools and Admin abilities are different features. Read more about Admin abilities here.
Host Settings are available to our Spatial+ users and can now be accessed from any device - Web, Mobile, or HMD.
HMD Access: via the Settings Menu
Web Access: via the (...) menu in the lower right corner, or via Share
Mobile Access: via the expandable 3-dot menu in the lower right corner
How it works: Whomever created the space is the host by default. If you're looking to host in a space belonging to someone else, you'll need to be assigned as an additional host by the space creator. Users must be in the space at the same time to assign hosting abilities to one another.
With Host Tools, you can...
Mute all participants
Kick participants
Ban participants (1 hour, 24 hours, or permanently)
Un-ban participants
Bring users to me
Send users to seats
Revert room to last save
Enable/disable users from adding content
Enable/disable users from downloading content

This applies to both 2D and 3D uploaded content

Enable/disable edit host content
Enable/disable Change Environment
Enable/disable Save Room
Enable/disable Clear Room
Access Host Settings in your HMD: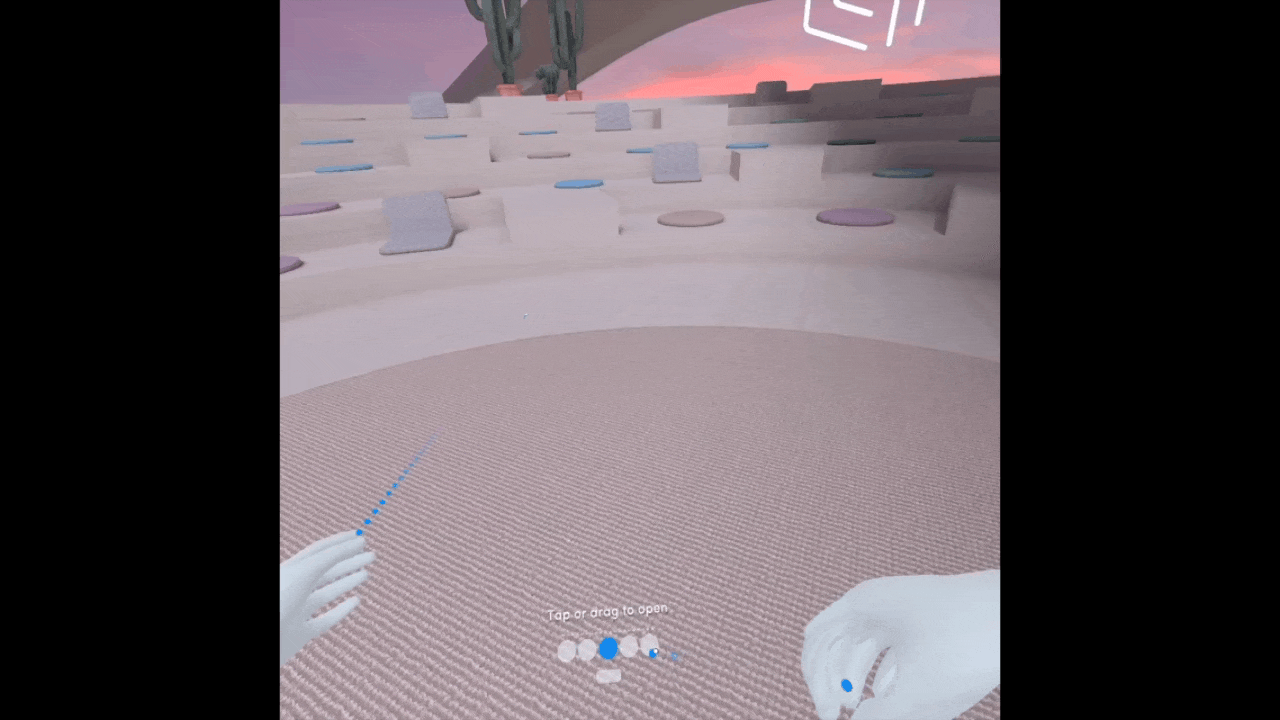 Access Host Settings in your Web browser: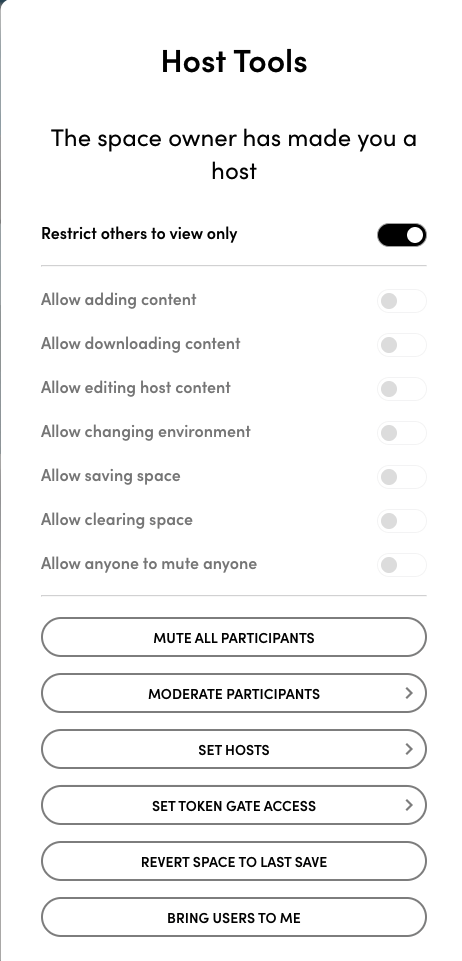 Access Host Settings on the Mobile app: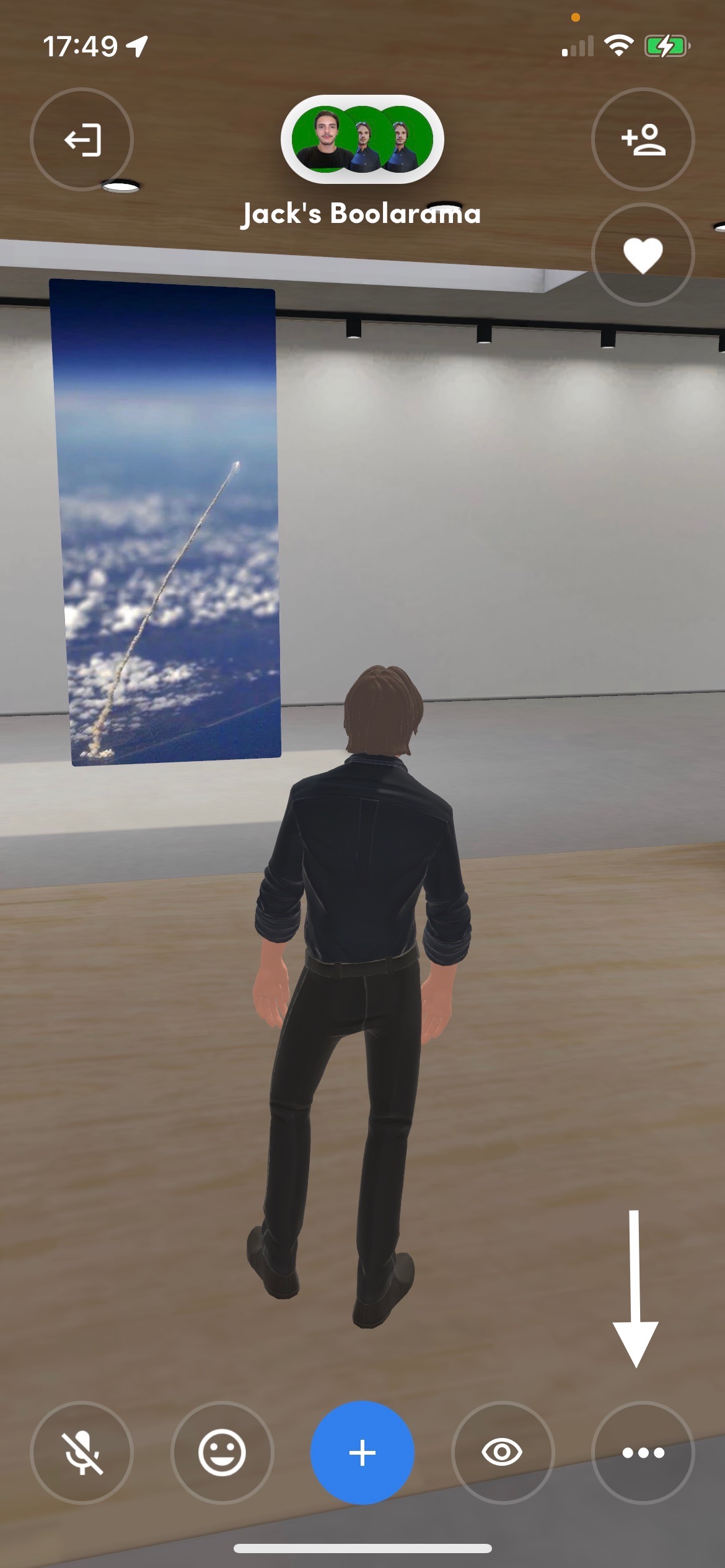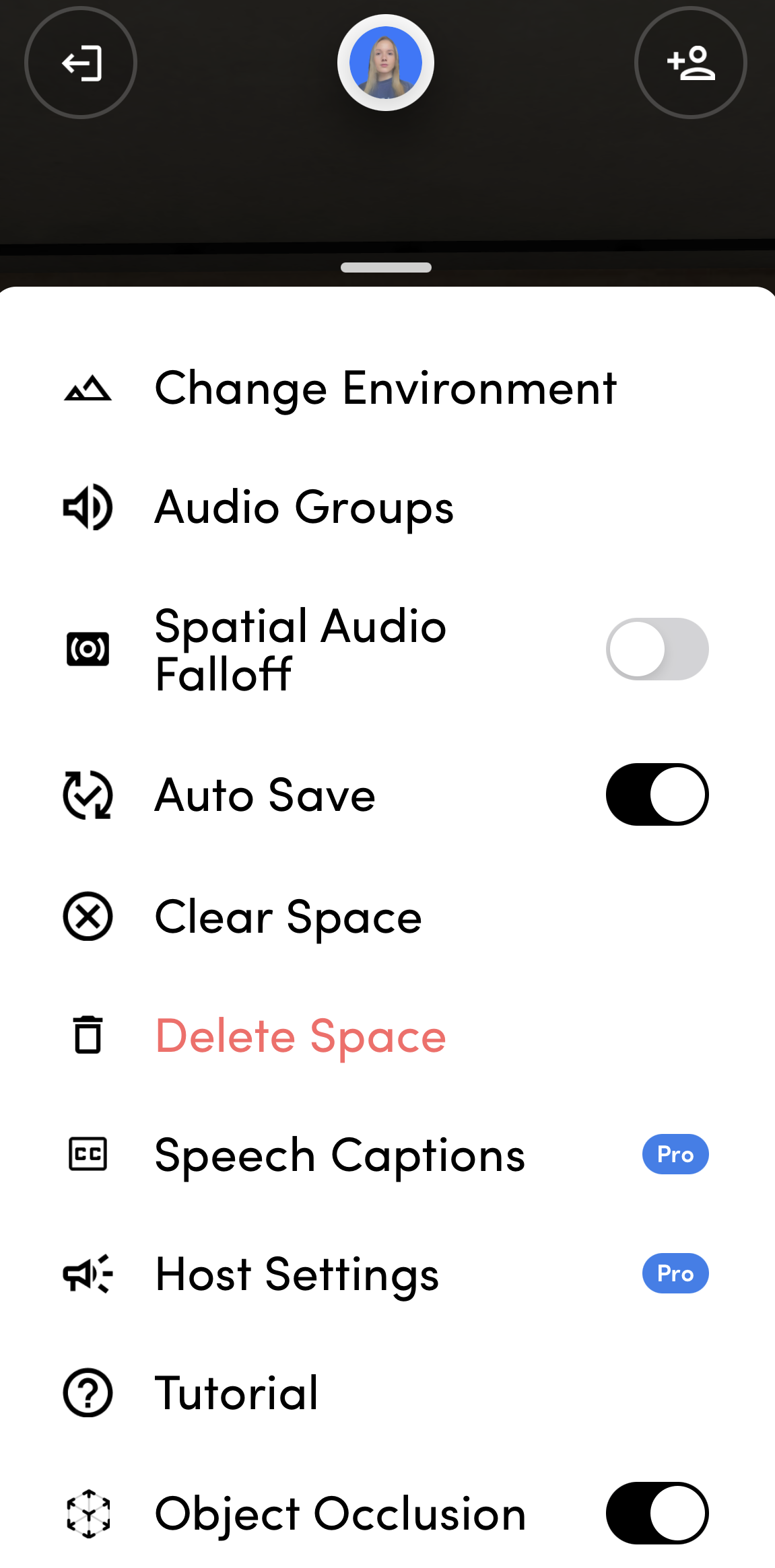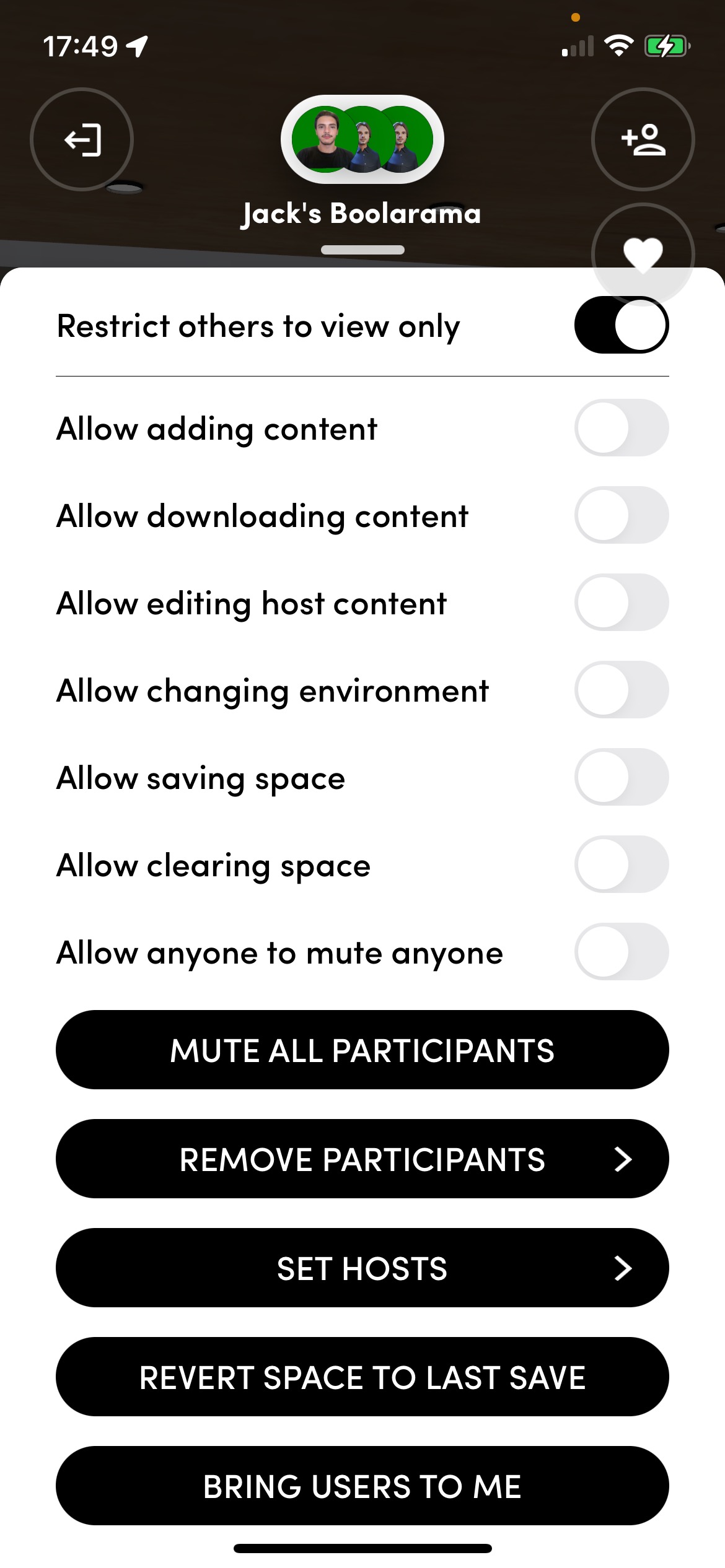 Bring users to me
The bring users to me feature can be used when there is more than one person in the space. When you click the "Bring Users to Me" button, it will teleport all other users in the space to your location.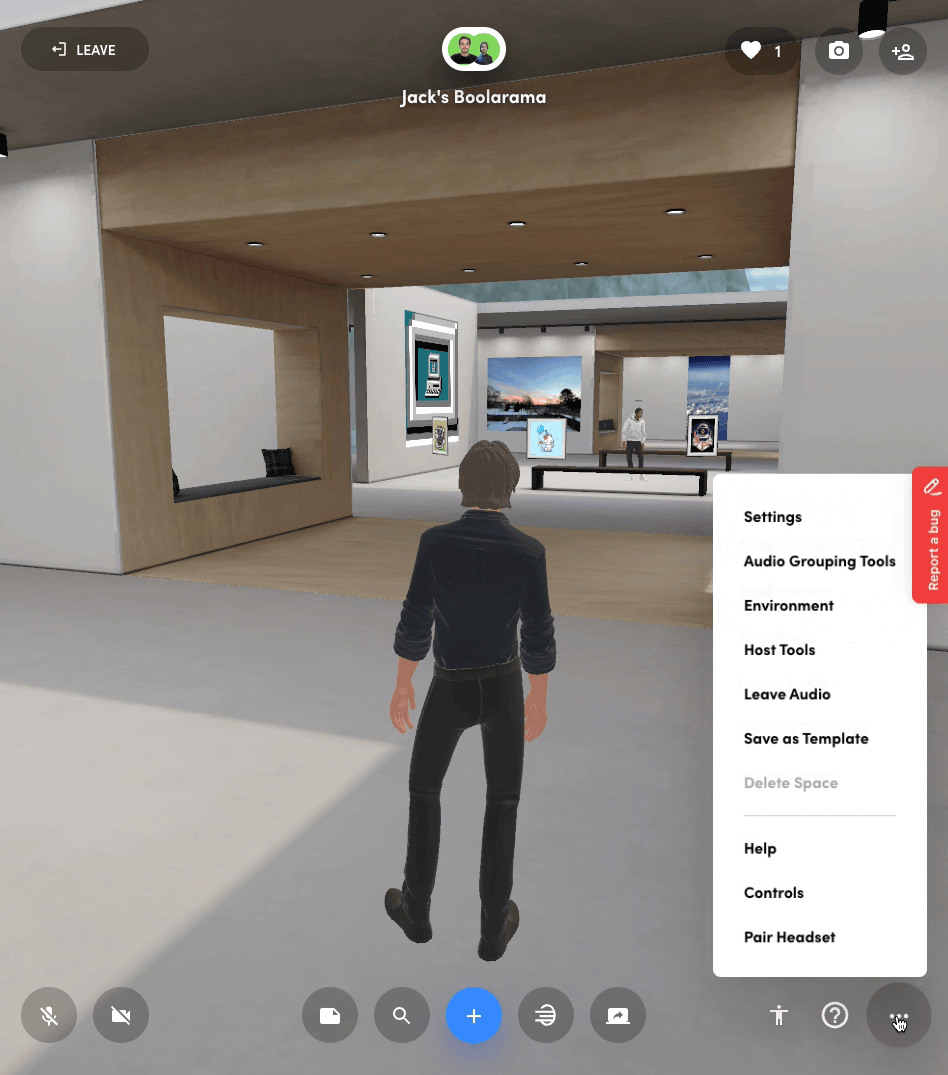 Send users to seats
Show ready to start and want everyone to find a seat quickly and promptly? Use the "Send users to seats" button to send everyone in the space to a designated seat in your space. Want to learn how to add a seat hotspot in your custom space - click here.