Managing Content
Navigate to the Web App: on the main homepage, click on the menu in the upper left hand corner. Select Content.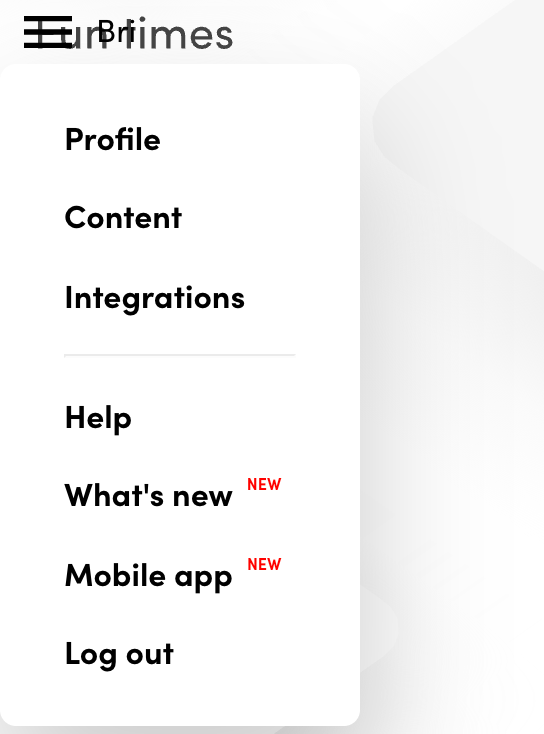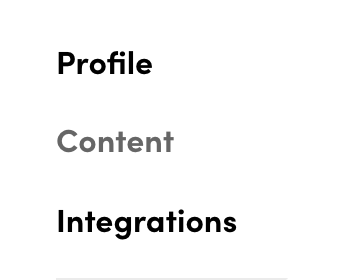 All the content that you have uploaded will be visible in your menu: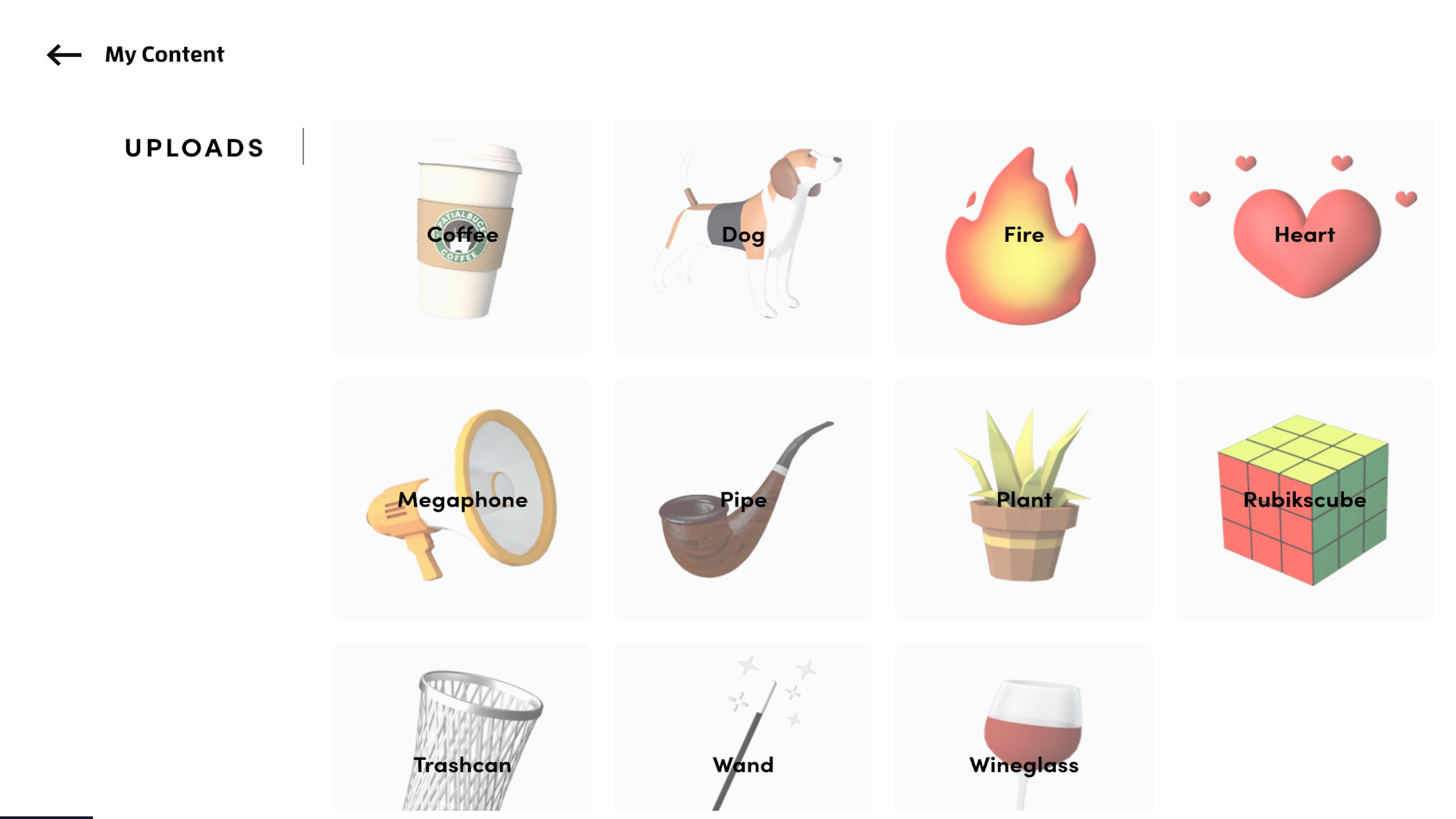 Remove Content
To HIDE any content from your Content Menu, click the "X". That hidden content will not appear in your content menu when you are in Spatial.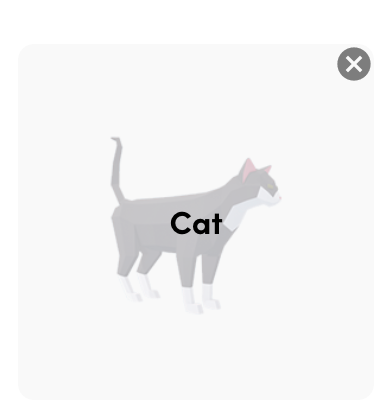 Export Content
Exporting notes: Spatial supports content export via CSV. On the web app, navigate to your Spatial room, click the expanding menu in the lower right corner, and click Export Content.
Exporting models, photos, and files via Integrations: Navigate to your Profile and select Content. Download any file with a simple click.