As part of our 1.8 release, we now offer an integration with your Google Account! You can now view your recent Google Drive files and upload them to your Spatial room! Here's how:
Connecting to your Google account
Visit spatial.io/gdrive and click "Connect" next to the Google Drive integration, then select "Allow"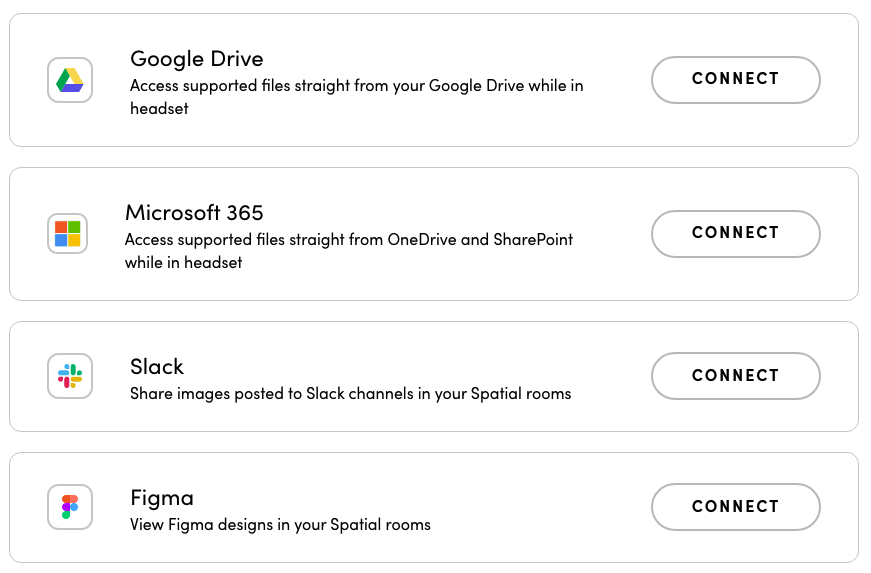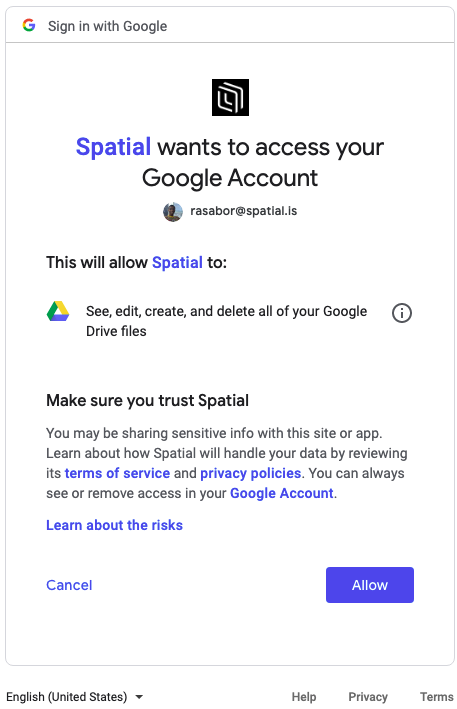 Uploading Files
Supported File Types
  **Google Workspace:** Google Docs, Slides, Sheets and Drawings

Microsoft Office: Word (.docx), PowerPoint (.pptx) and Excel (.xlsx)
Videos: MPEG-4 (.mp4)
Images: PNG (.png) and JPEG (.jpg or.jpeg)
3D Models: glTF (.glb or .gltf) and fbx (.fbx)
Instructions
Join a room in Spatial

Select the "+" icon in the center of your menu

Select the Google Drive icon labeled "Drive"

Select one of the displayed files to upload into your room