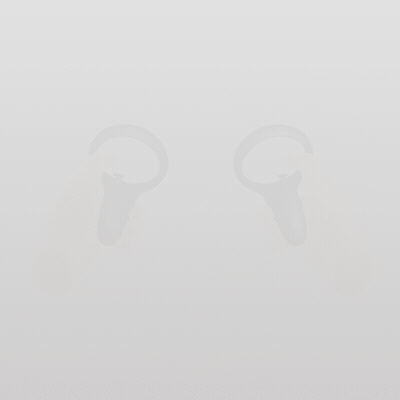 Device configuration:
Click here to learn how to turn on hand tracking in your VR device's settings.
Hand Tracking in Spatial: How to get started
1. Take your Oculus Quest controller down with its ring facing the ground.
2. Put the hand out in front of your view.
3. Wait until your hand becomes visible in your headset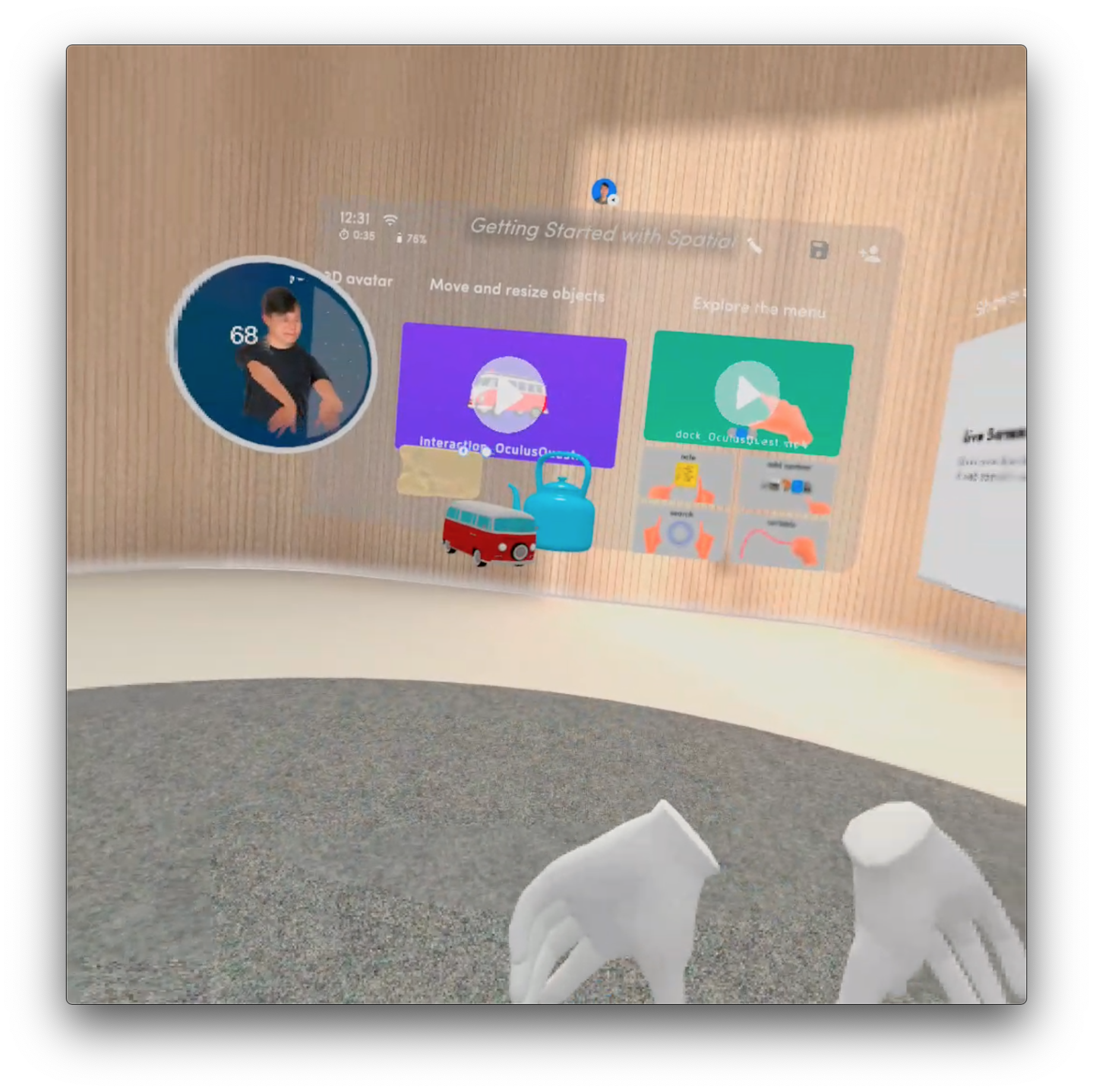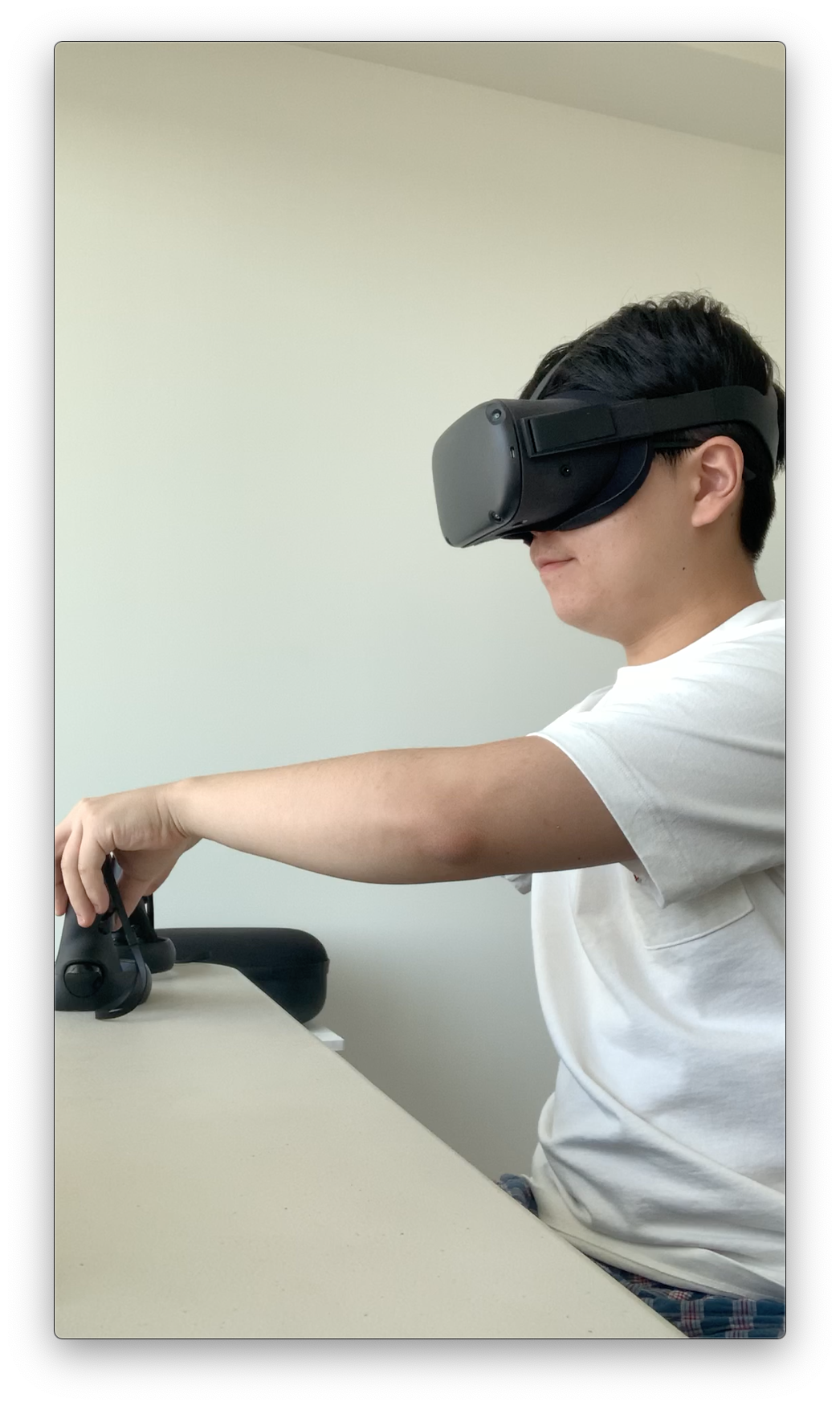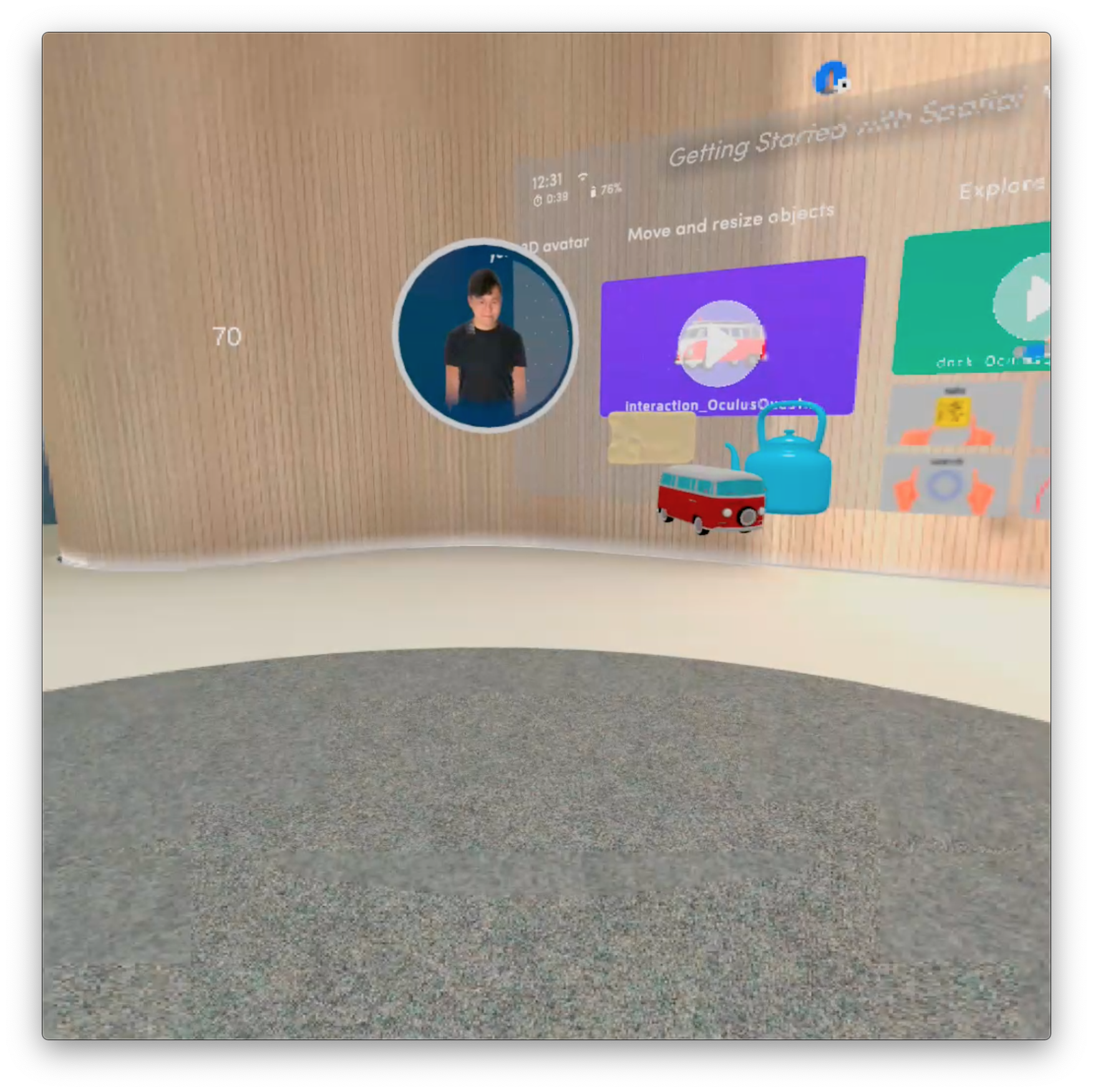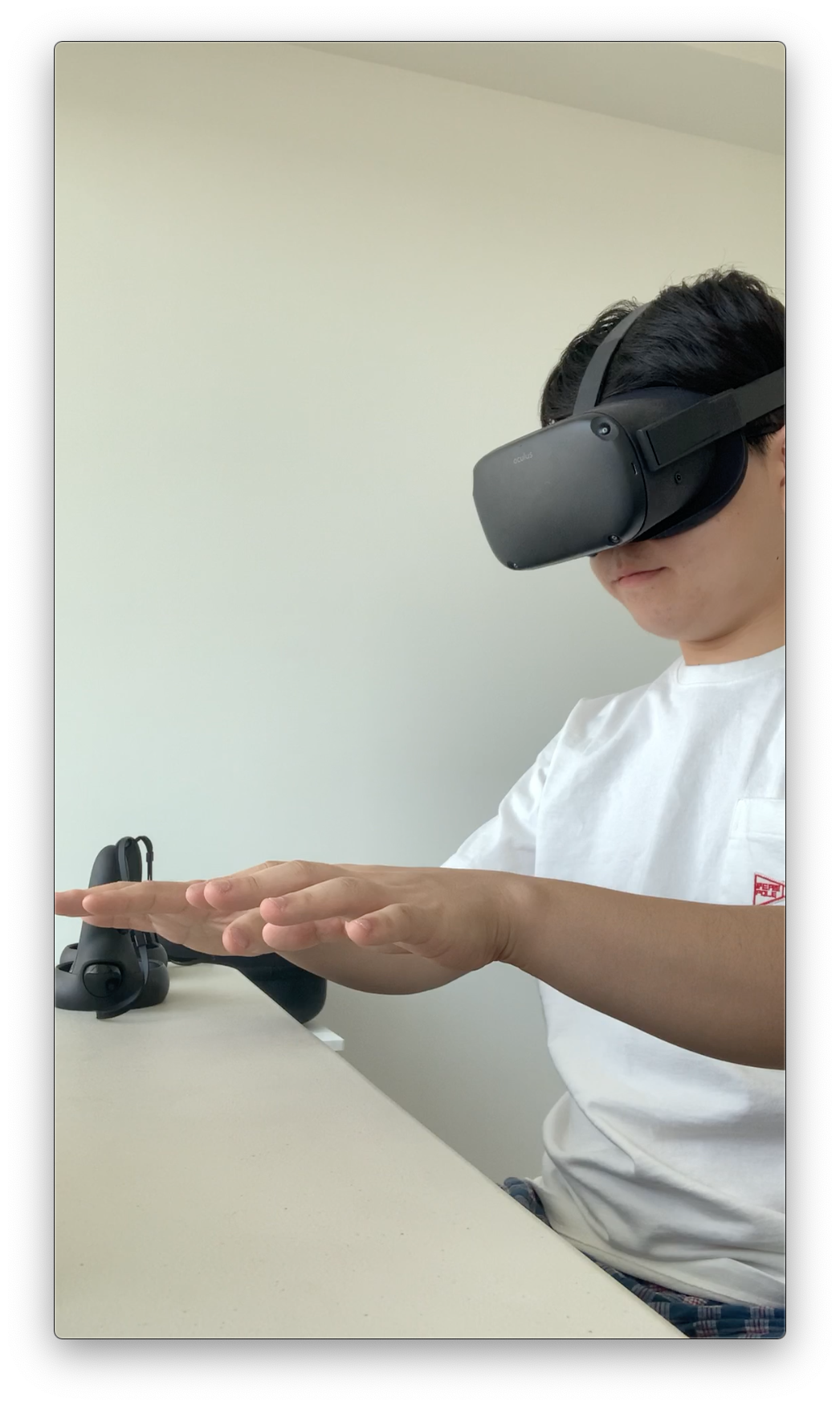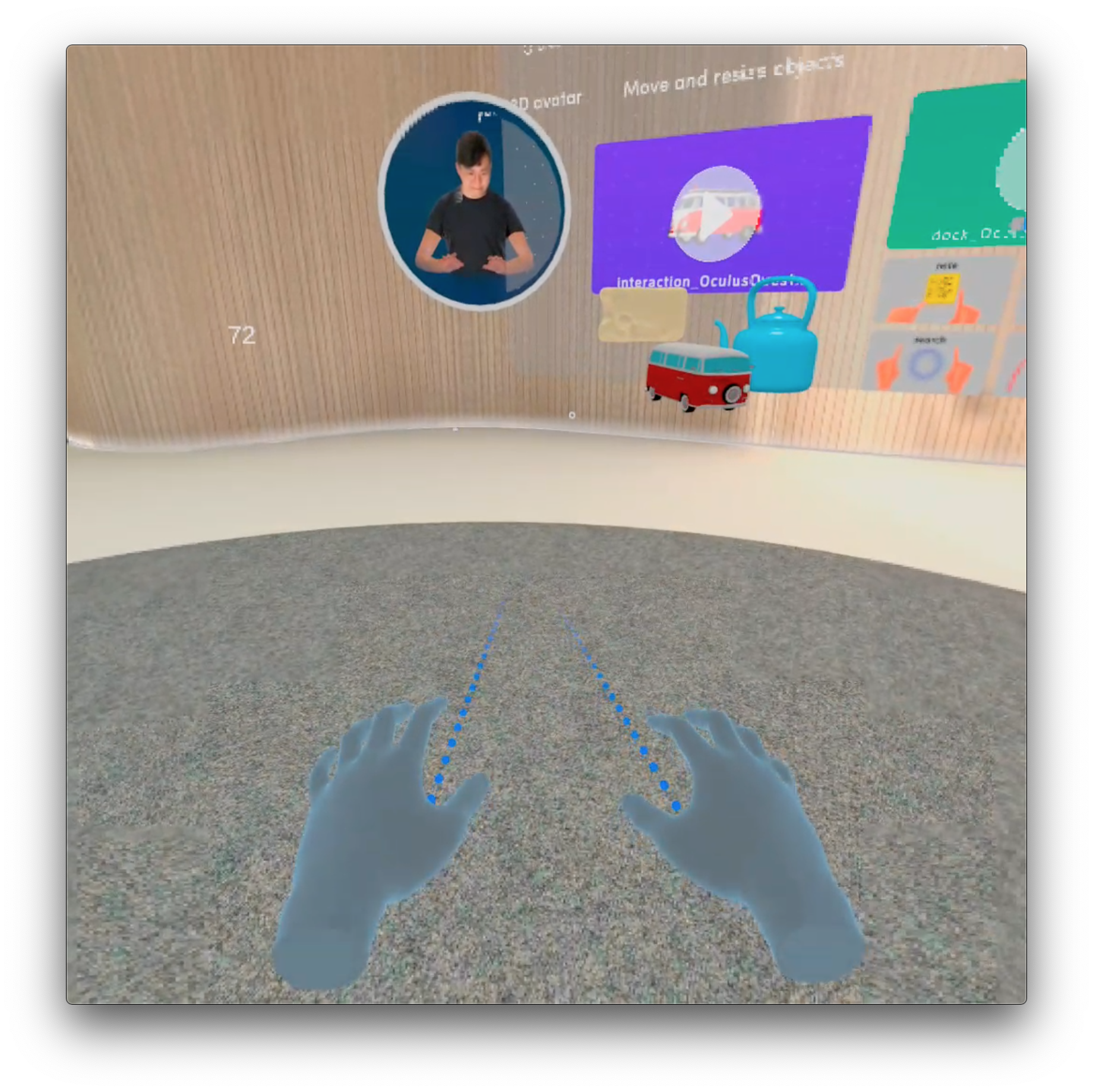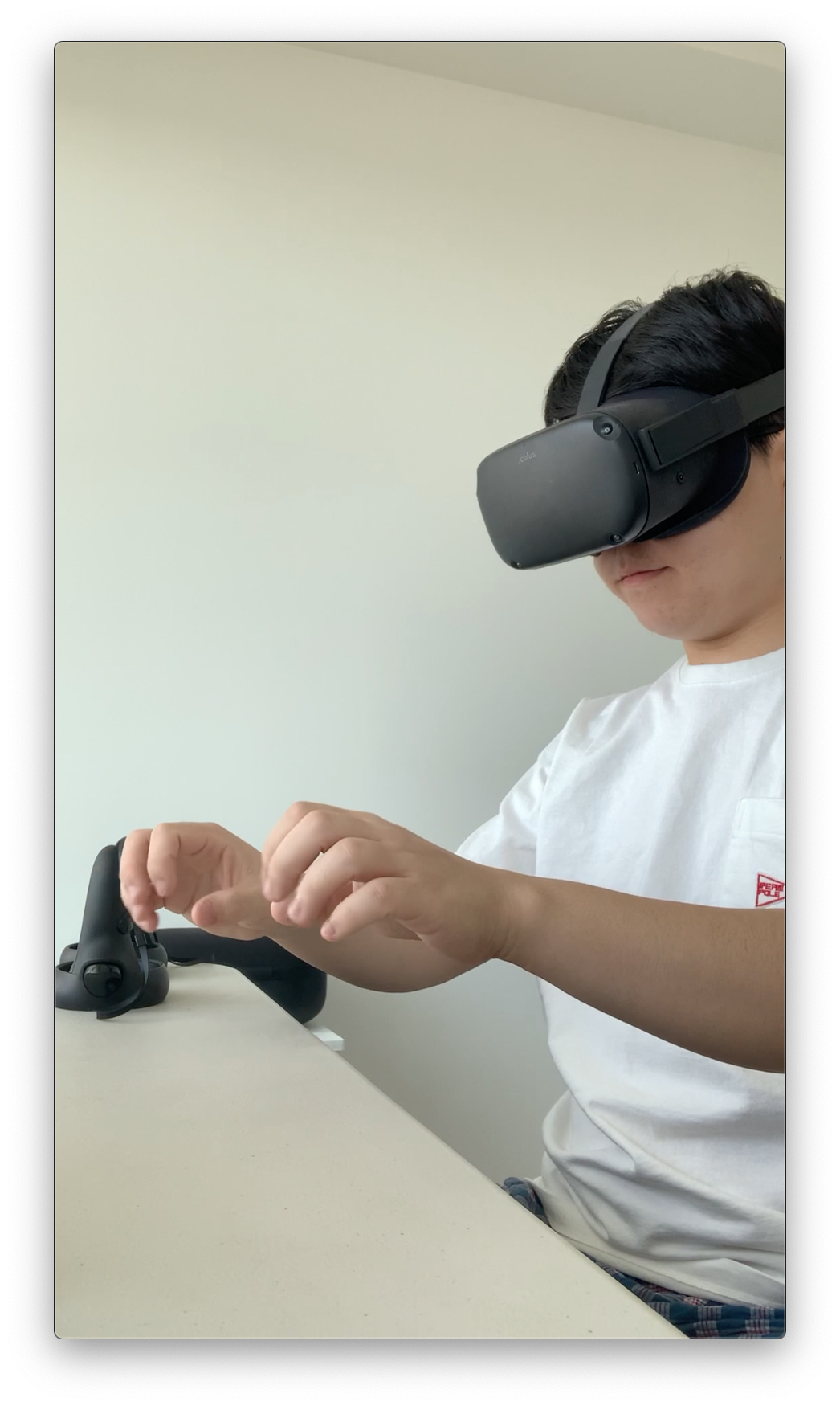 Teleportation with hand tracking
1. Flip up your palm.
2. Aim the teleport ray towards your intended spot with the palm remaining up. You can poke on the arrows to turn or make fine movements.
3. Pinch to teleport.