You can go to app.spatial.io/pair
Or look for the headset pair icon when you are logged in to the web app, it is in the top right corner of the screen.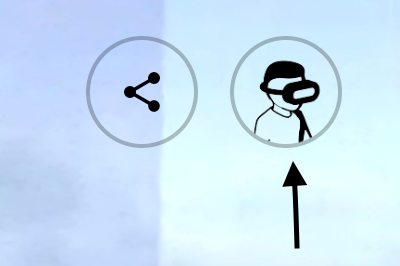 To log in on your headset open Spatial (you may need to click on "New User") a code will appear
Click on the Icon and type in the code you see in the headset to pair your device.
Now you are logged in, your computer and headset are connected, and you can start using Spatial!