You can get into a Spatial meeting on your HoloLens, Quest or via the web app, spatial.io/app
Joining a meeting from your supported device
Launch Spatial on your device. If you haven't installed the app, follow these instructions.
Go to the Spaces menu and look for the room you'd like to join. If someone is already in the room, the room will be highlighted green and you'll see avatars indicating that there are people in the meeting.
If no one is in the room, join the room, and wait for others to join you.
You can also create your own room through the web app or in your device. Rooms will spawn as 'Untitled,' so be sure to rename it, if needed.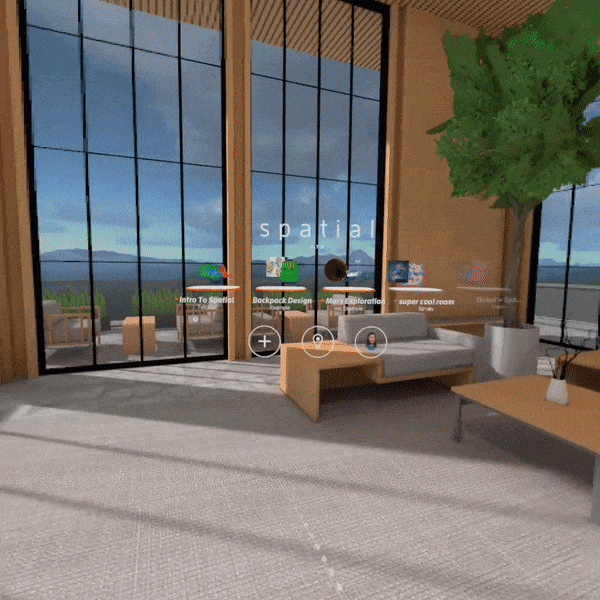 You may receive a room link by email, Slack, or through a direct message.
Click on the room link from your computer or mobile phone.
You will be taken directly to the room.
Put on your device. Pair your headset. You will be brought directly to the room.
If you're not taken to the room, double-check that you're in the room on your computer/phone.
What if you cannot see the other person in your room
You will be able to see everyone if they are in your organization. Here are some troubleshooting options to check if you can't see the other person:
If the person is not in your organization, you can add them through the admin panel in the web app. This will allow you to see everyone.
If you don't want to add the person(s) to your org, you can share a room link. Room links can be exclusive to your org or public. Be sure you selected the dropdown public option.