Join a Spatial space from your web browser, mobile device, or VR headset. To view our supported platforms, see here.
Creating a Space (Web)
Log into Spatial. In the upper right hand corner, click 'Create a Space'.


Select the environment you'd like to start with from the following categories. You can always change the environment later.

Free
Creator Toolkit
Collectibles
Your Templates



Enable access to your mic and camera permissions. Choose to enable or disable your webcam and microphone before you load into the space.


You're in!
Learn how to use the web platform and access all its features here.
Learn how to set your accessibility settings here.
Creating a Space (Mobile app)
Launch the Spatial app. Spatial can be downloaded from the App store or Google Play store.


Log into your account.


Click the (+) icon on the tab located on the bottom of your screen.


Select the pre-set environment you'd like to use, or load an existing template.
From here, you can also edit the accessibility settings by clicking the top text: New Public Space, or New Private Space. Public spaces are accessible by anyone with a link, while private spaces can only be accessed via email invite.
Creating a Space (VR Headset)
Launch the Spatial app. If it's your first time, Oculus will ask to access your microphone. Click Accept.


You'll first land in your Home, and you will see a Spaces menu. Use the trigger to click "new" to create a new space.

To access your Spaces menu again, look down and tap or drag to expand the menu. Click the 'Spaces' icon next to your avatar to return to the Spaces menu.


Choose to load a pre-set environment or a template.
Joining an Existing Space from the Spaces Menu
The Explore tab features community-created spaces that can be viewed and joined by any Spatial user. The Spaces tab includes spaces you have created or have been invited to.
Launch Spatial on your device. If you are on Mobile or VR and haven't installed the app, follow these instructions.


Go to the Spaces menu and look for the space you'd like to join. If someone is already in the space, it will be highlighted green and you'll see avatars indicating there are people in the space.

Use the Search bar or Search icon to look up a space by name if you don't see it in your Spaces. Previous spaces you've created and/or accessed can be found using Search.


Enter the space.
Joining a Space via Invite
Follow these instructions to learn how to join a Space with an email or link invite, with any device.
Space Features
Shared Wall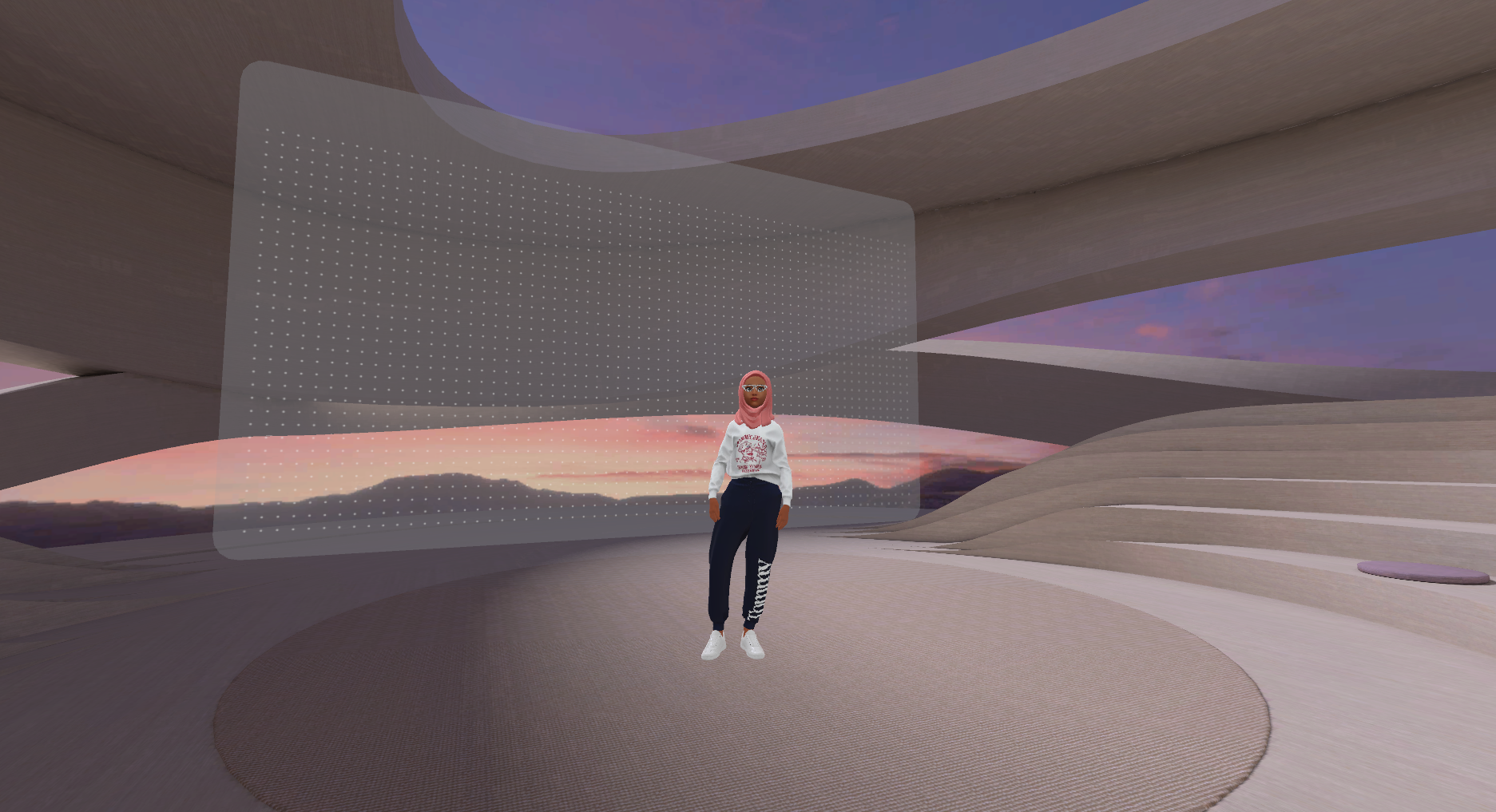 Some environments come with a Shared Wall. This is a central space to display 2D content. For environments without walls, the Shared Wall is especially helpful for neatly organizing your photos, videos, NFTs, documents, and more. Note that each space can have a maximum of one shared wall.
Seat Hotspots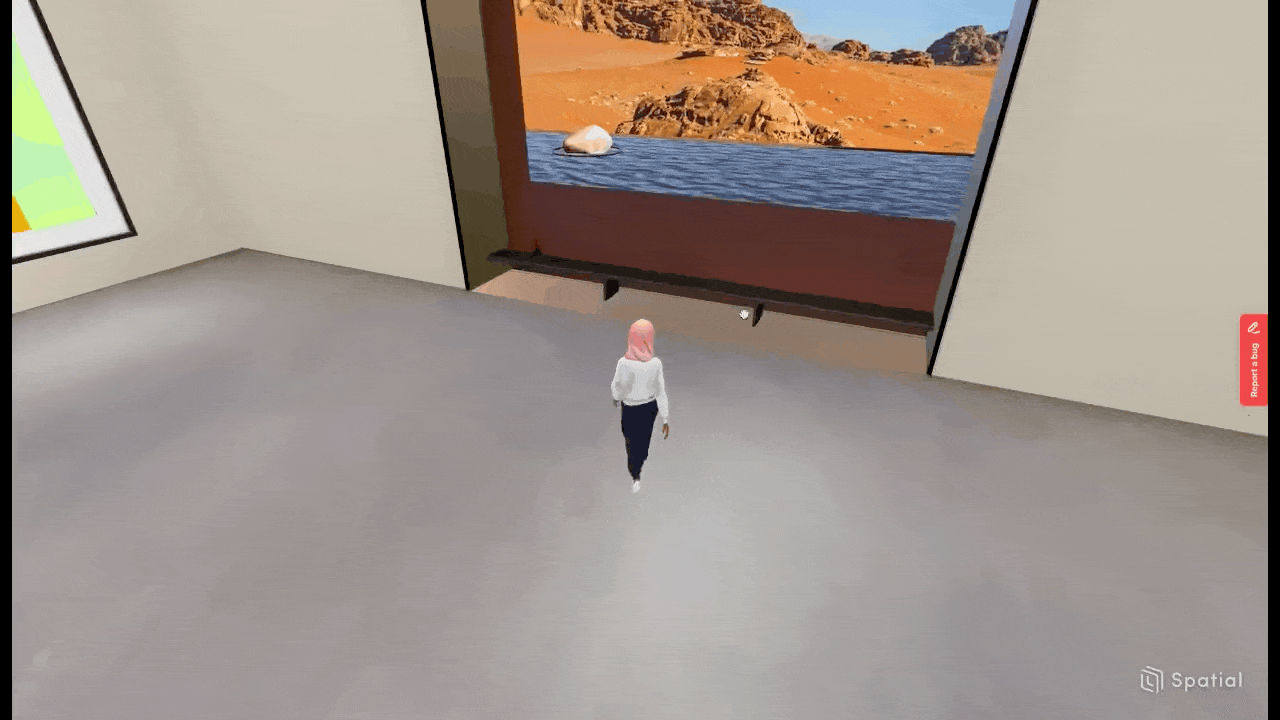 Take a seat! This is a snap-to-seat feature that allows guests to precisely position their avatar on virtual seating. You'll know you've found a seat hotspot when the green arrow appears when you click or teleport. Hotspots are featured in certain pre-set environments.
Want to learn how to create hotspots in your custom environment's furniture? You can add a hotspot via Blender to any 3D model. Check out this article to learn how to create your own hotspot.