Overview
By default, spaces are set to "Restrict others to View Only".
Scroll down to Accessibility + Permissions to learn how to change this setting.

When sharing a space with someone:
If an invitee already has a Spatial account, and they are logged in, they will be able to directly join your space as a user by clicking your space link.
If an invitee does not have a Spatial account, they will join the space as a guest. Guest users can navigate around the space but won't be able to interact with content or travel through portals.
Sharing + Accessing a space via the Web + Mobile
There are two ways to share your space via web + mobile:
1. Copy the space link and share with participants.
Web: Enter the space you'd like to share, click the Share button. Copy the space link and distribute to your participants, or invite users by email.

Or, from the Spaces menu, right-click on the space you want to share and you can click Copy Link. Distribute to your participants.

Mobile: Press and hold the space you'd like to share from your Spaces menu. You'll see an option to Share the space. Copy the space link and distribute to your participants, or invite users by email.


Or, enter the space you want to share and click the Invite Users icon in the top right of your screen. Copy the space link and distribute to your participants, or invite users by email.
2. Invite by email.
By adding a user by email, they won't have to click any links; the space will simply appear in their Spaces. You can invite multiple users to your space at once by putting a comma between each email.
Sharing a space via Headset
1. Enter a Spatial space on your headset.
2. Look down and click the blue button to reveal the menu.
3. Beneath the blue button, click on the Invite icon to the right of your Profile image.
4. Type in the email of the person you would like to invite, or email yourself a link that you can forward on to others.
5. Send the invite.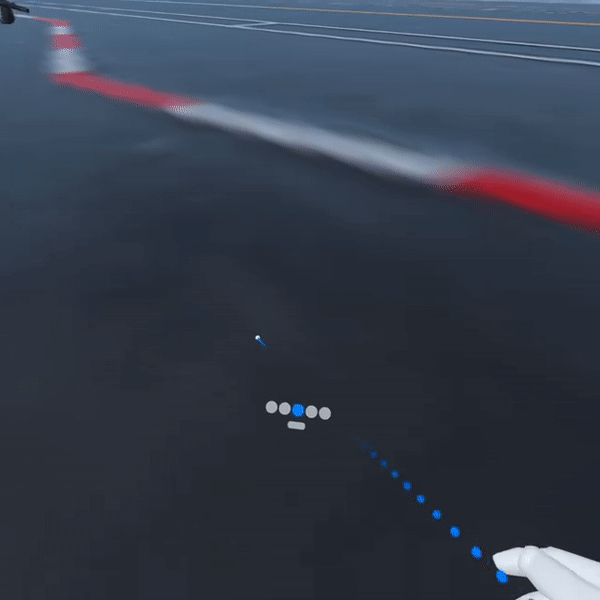 Accessing another user's space via Headset
Have you received a space link, but want to access the space in your Quest?
1. If you're joining a space for the first time, click the link and access the space via your Web browser first. You'll automatically see the space appear in your Spaces in the headset.
2. Close the Web browser once you've accessed the space in your headset, and you'll only have to do this once per space.
The space will be accessible in your Spaces as long as the space owner's sharing permissions allow you to do so.
Accessibility + Permissions
You can configure your space sharing settings by clicking Share in the upper right hand corner on the Web, or by clicking the Share Icon in the top right screen from inside your space on Mobile.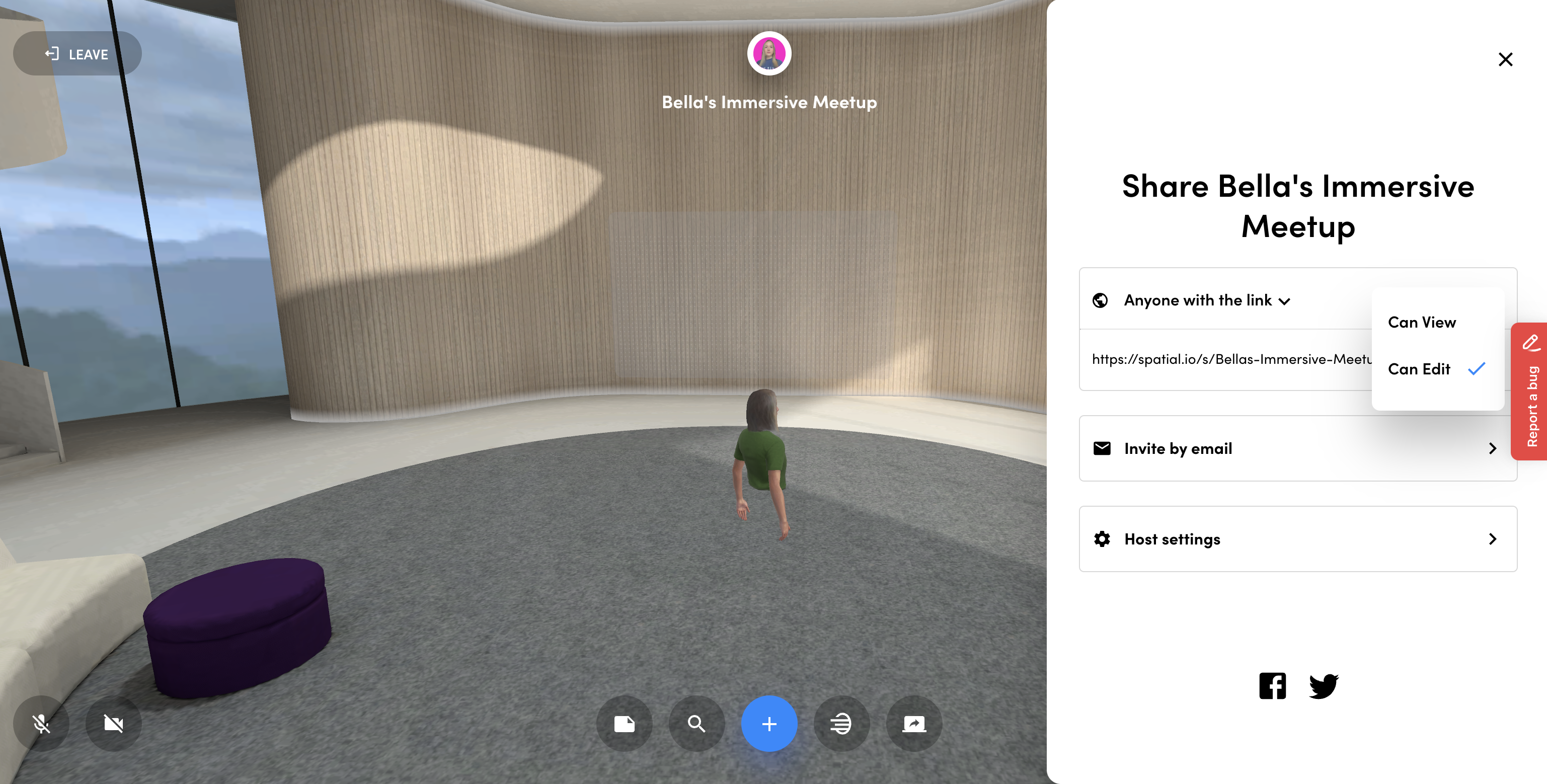 Share your space with:
- Anyone with a link (Publicly accessible by anyone with the link)
- You and invited users (Private, only invited users may join)
You can revoke access for users added by clicking Invite by Email, then click the X next to their name.