Quick Instructions:
-
GLB is our recommended file type, but we also support
FBX and glTF
- Make sure when exporting your file, you enable "embedded media"/ textures if available
- When ready to upload, follow the instructions
here
.
Read on for details and resources...
File Optimization
Target file metrics (ranked in order of importance)
Objects:

Recommended: <10

Maximum: 20

Vertex count:

Recommended: 100k.

Maximum: 300k

Triangles:

Recommended: >60,000

Maximum: 180k

Textures:

Recommended: 1024px x 1024px, and a maximum of 8 textures.
Maximum: 1024px x 1024 px, up to 16 textures OR 2048px x 2048px, maximum of 4 textures

Shaders:

Recommended: Unlit
Supported: Unlit, Metallic/Roughness PBR
Recommendation: Bake in lighting into your texture for a more impressive model.
How to optimize textures
Try downsizing the textures first (You can do this in MS Paint or Photoshop)

The more textures that are in the model, the more important it is to keep them at a lower resolution

Export as jpg instead of png if there is no need for an alpha channel
How to optimize models
Using Blender you can use the Decimate Modifier.
For more advanced decimation tools see recommendations below.
Other resources for decimation
Microsoft's recommendations for decimation
At Microsoft we have Simplygon, and that's certainly an option. It has various APIs and is quite scriptable. But that's historically been used for large game titles and has traditionally been licensed per shipping title.
MeshLab is an open-source option with automatic mesh optimization.
File Conversion
How to convert your 3D file to GLB
FBX, gLTF, and GLB are supported, but GLB is our recommended file type.
Explore the tools below to convert your models.
Conversion Tools
Export Settings/ Embedding
All the textures should be embedded in one fbx or glb, separate texture files won't be loaded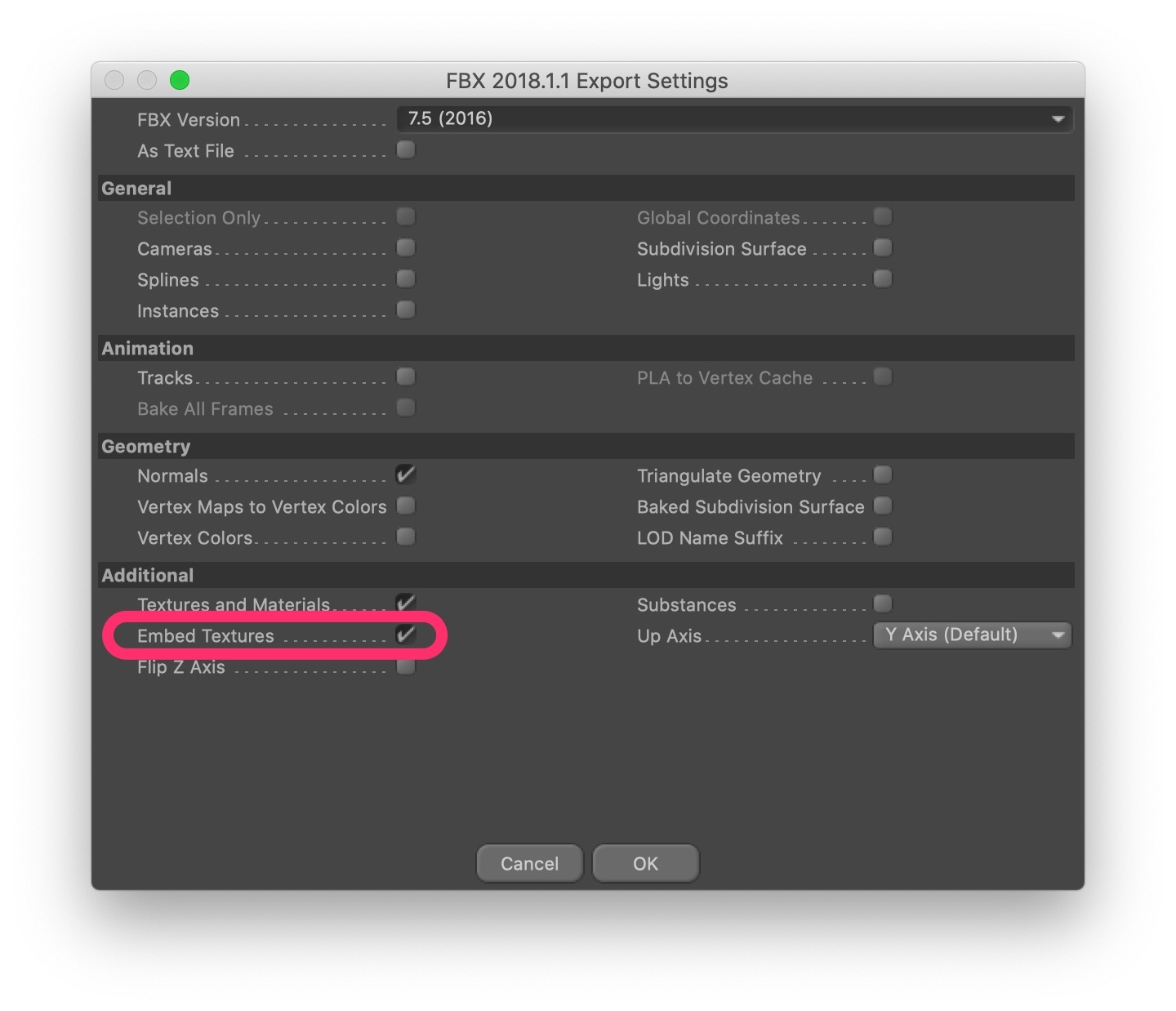 - Some software embeds media automatically so this setting may not be visible, check to make sure.
* If you have any questions please reach out to support@spatial.io *