There are 4 ways to get your content into Spatial:
Supported File Types
Format

Maximum Size

3D Files - We recommend that you use a maximum texture size of 2048x2048.
OBJ
100 MB
glTF
100 MB
GLB
100 MB
FBX

100 MB

DAE

60 MB

PCD

10 MB

ZIP

500 MB

Videos
MP4
50 MB
MOV
50 MB
GIF
200 MB
Images
PNG
10 MB
JPEG
10 MB
TIFF
10 MB
Documents

PDF
100 MB
Microsoft Word .docx
100 MB
Microsoft Powerpoint .pptx

100 MB

Microsoft Excel .xlsx

100 MB
Spatial supports a wide array of file formats (see table below for more info):
3D: GLB, glTF, FBX,OBJ, DAE, PCD
Videos: MP4, GIFs, MKV, MOV, AVI, WMV, WEBM
Images: PNG, JPEG, TIFF
Documents: .docx, .pptx, .xlsx, .pdf
NFTs: Spatial also supports digital content on the blockchain. Click here to learn more.
Uploading Content to Spatial
Go to

Spatial.io/Spaces

Click on a room

Select the plus button

in the menu at the button of the window

Click UPLOAD at the top of the popup window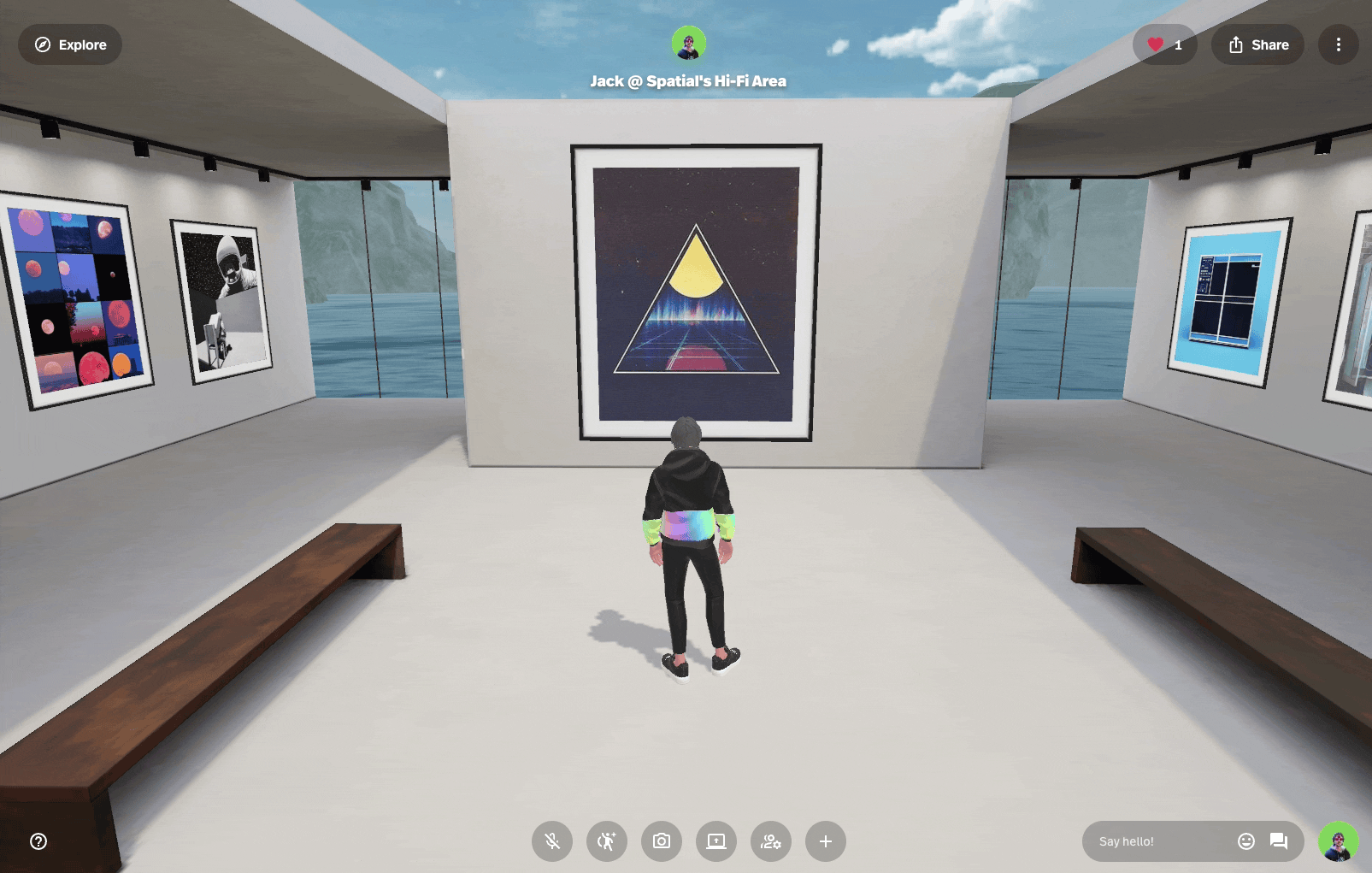 You can also drag and drop files directly into the browser window
To upload content via the Spatial mobile app press the + button in the bottom right.
Accessing Content in Spatial
The content you upload will be saved to your content menu so you can access it at any time, in any room.
You can also get content into Spatial by utilizing our integrations!
To make a video loop, click the icon in the lower right hand corner of the video player:

Support for Animated 3D Models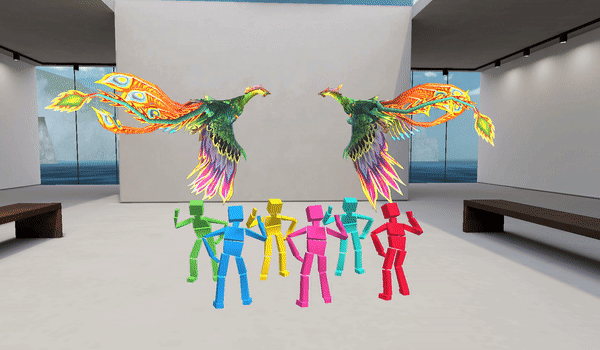 If your 3D models include animations, we support those too!
Some things to note:
Animation states (play/pause) can only be toggled on VR headset.
Transform animation is supported.
Skeletal animation is supported.
Morph target animation is not supported.
Any tool-specific animation will not be exported to 3d formats we support.