Open the Menu
Glance down, press the blue dot and pull the menu up and open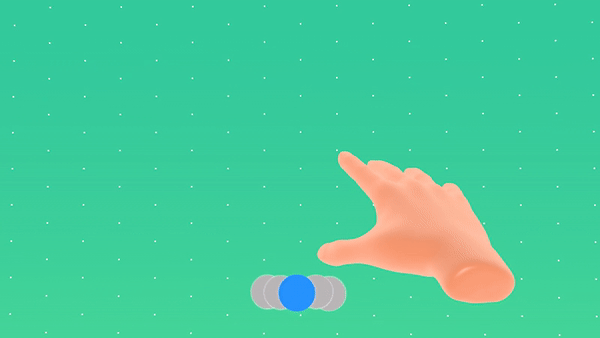 Mute — Notes — Content — Spaces — Settings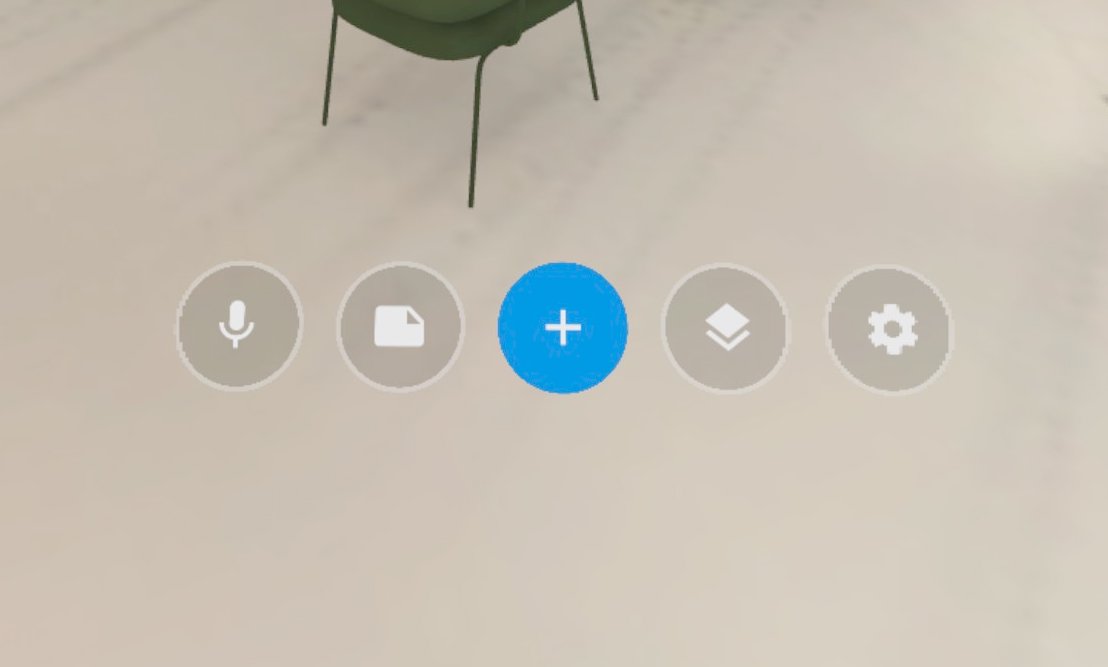 Notes
White boarding in Spatial - you can draw directly on notes
To type a note, open the menu and click Note
Or use voice to text by clicking the microphone (speak immediately when you click)
to EDIT a note click on it and select the keyboard, microphone, or scribble icon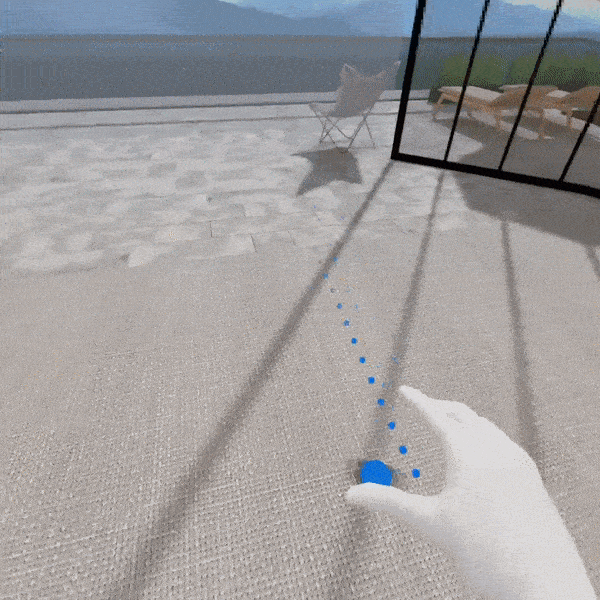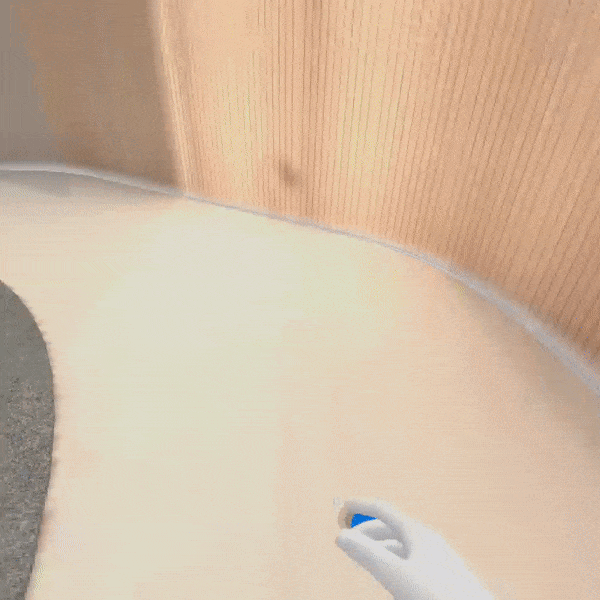 click "Note" in the menu
When you are done make sure you click Done
You can also add notes via web app
Content
On Device:
To access your content open the menu and click the big blue "Content" button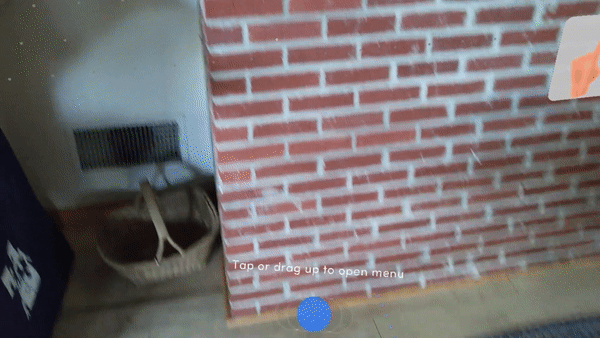 You can upload your own content and it will be saved in your content menu
Click to open whichever file you need to bring in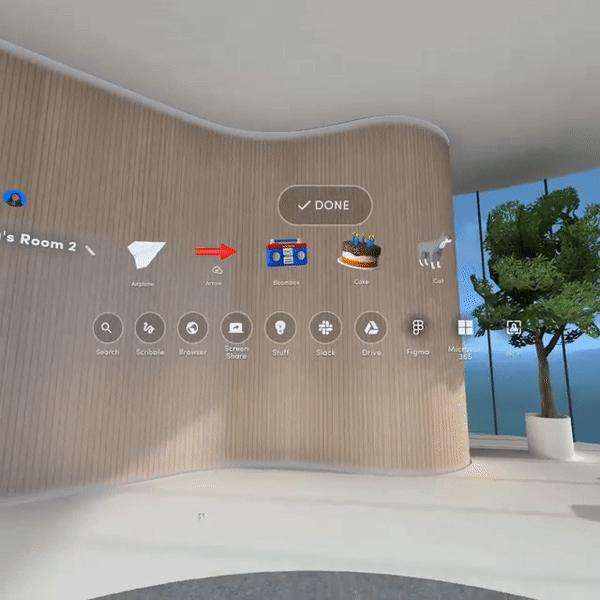 Interactive Content
Selfie Stick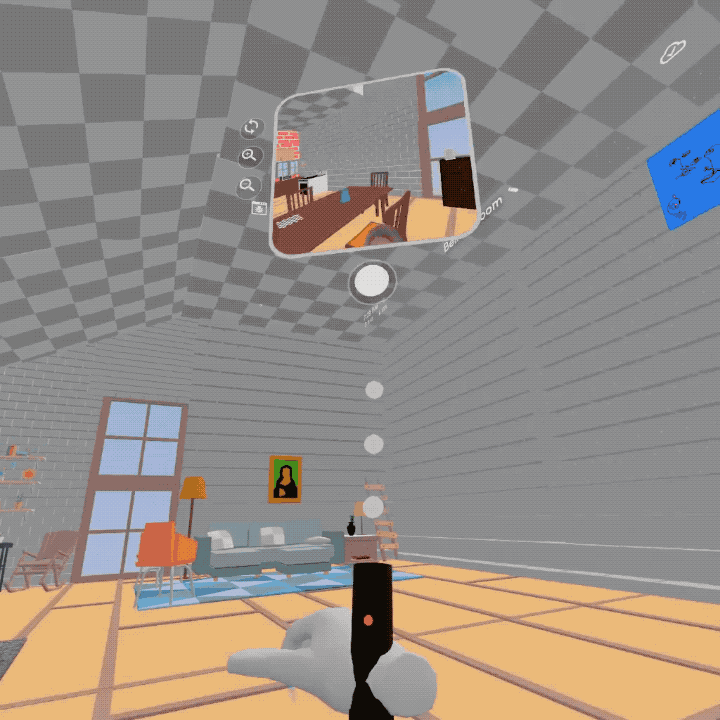 In your Content menu, click Stuff and select the Selfie Stick.
Hold onto the Selfie Stick using your controller trigger.
With your opposite hand, use your controller trigger to zoom in or out; flip the camera orientation, and snap a photo.
Mirror
In your Content menu, click Stuff and select the Mirror

See your avatar in action!
Below your files notice these powerful feature options
Search
Scribble
In "Stuff" you will find sample content to bring in
Use the In Spatial Web Browser
Integrate with Slack, Figma, Google Drive, Microsoft 365 and Ethereum Wallet

Search
There are multiple ways to trigger a search
Best practice tip: be sure to search, or move your search, away from the wall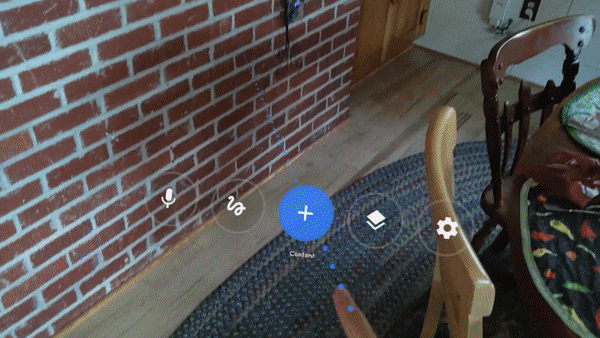 Or use Voice to Text by clicking the microphone: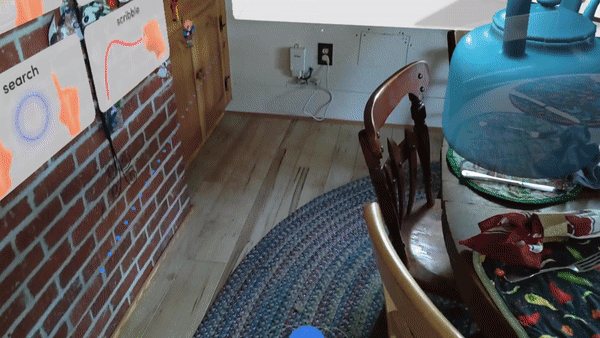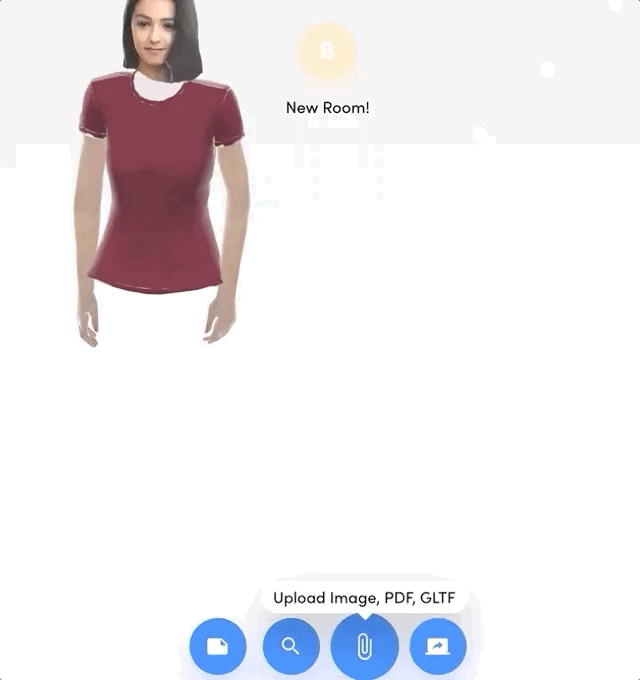 Scribble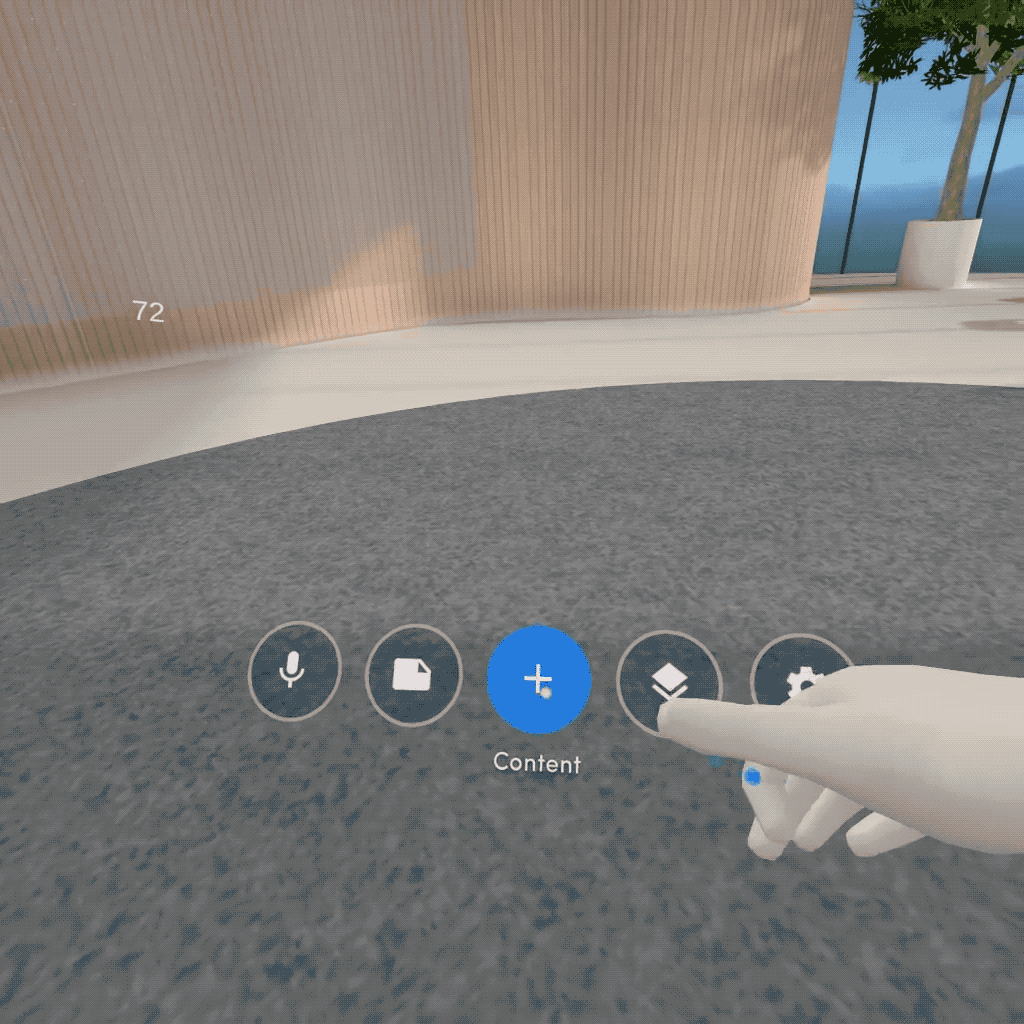 Open the Content menu and select Scribble. Pinch your fingers or squeeze your controller trigger to draw in 3D!
Change your color or width by tapping the Color and Size icons
To continue using Spatial without drawing, click Done
Switch between Left and Right hands by squeezing your controller trigger
Spaces
Intro To Spatial room: learn all about Navigating Spatial from in the app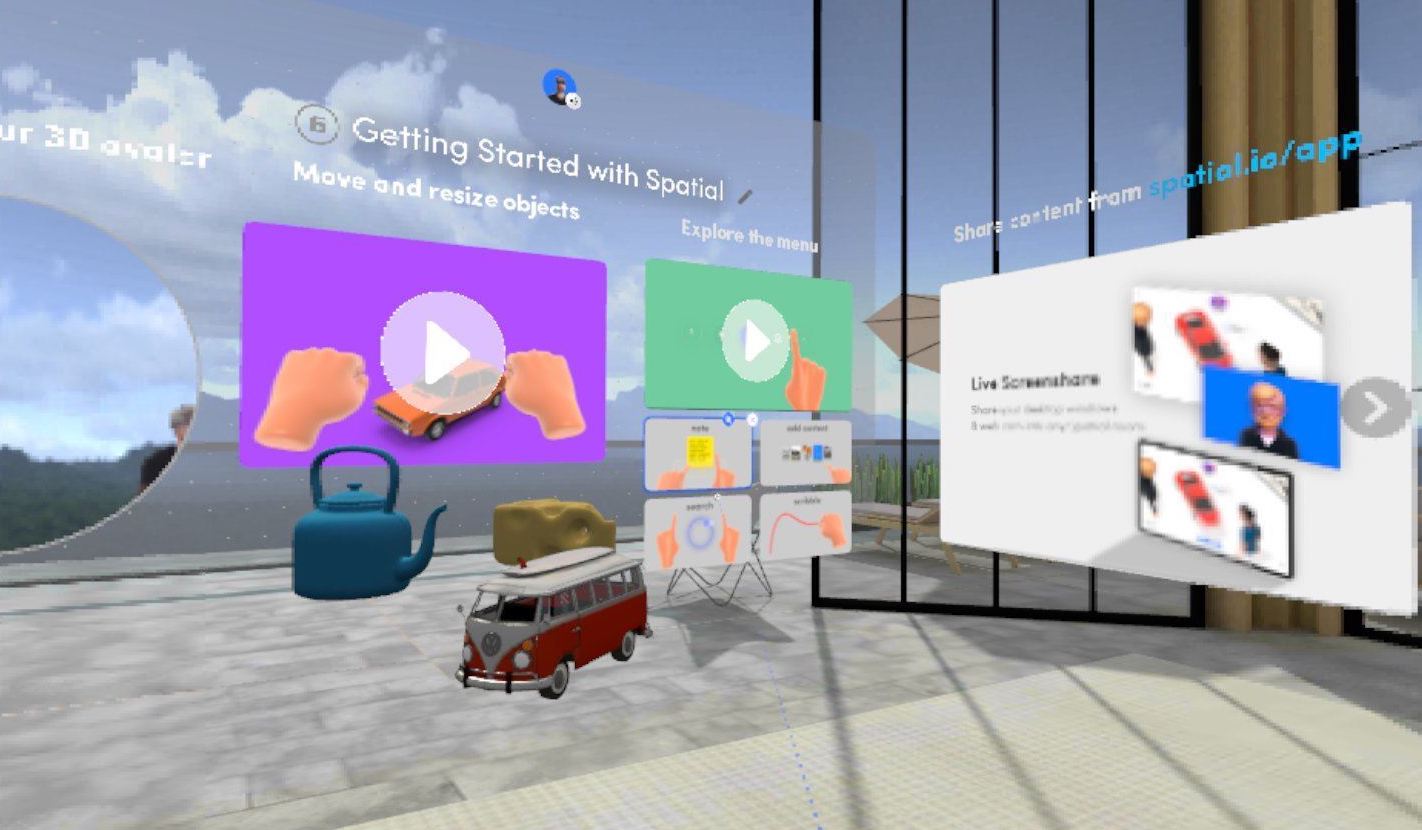 switch between meeting rooms
Create a new room:
click the "+" in the spaces menu, click on the center of your biggest wall, name the room
You need to make a room to start a Spatial meeting.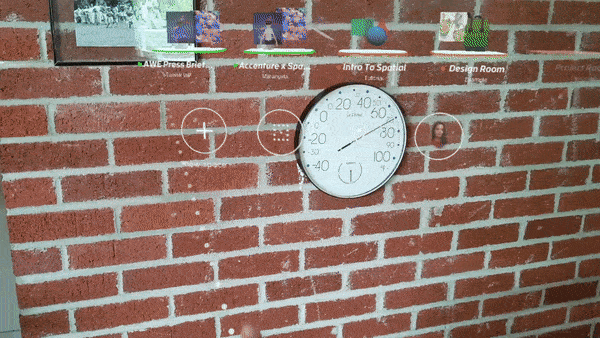 Mute
Don't want to be heard?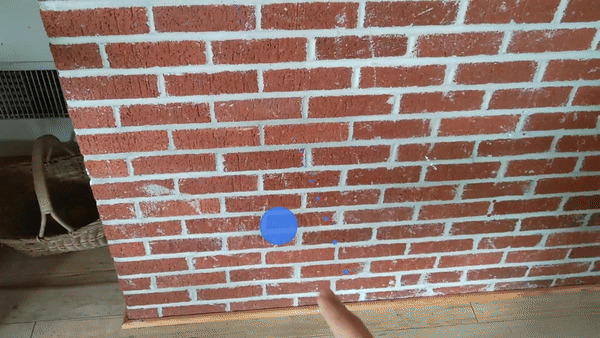 If you are more of a passive participant or are in a noisy environment, you have the option to mute yourself in Spatial.
You can decide wether or not you want auto-save on. This will make your content persistent.
Click the floppy disk icon to save your room, rooms will re-open to the state they were saved in next time you join. Be sure to save or it will disappear!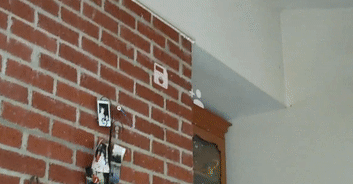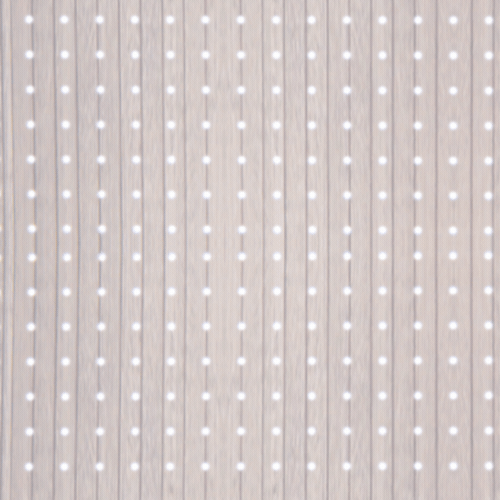 In addition to sharing via the web app, you can email yourself a link to send to your colleagues directly from the room in headset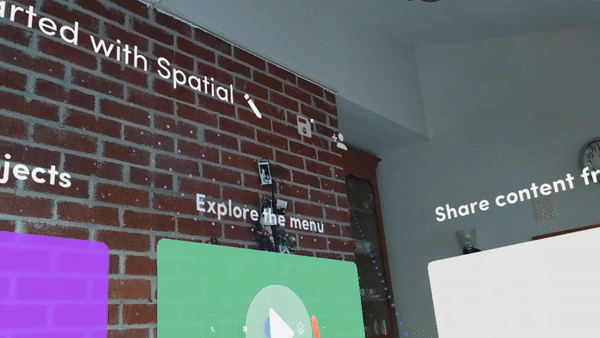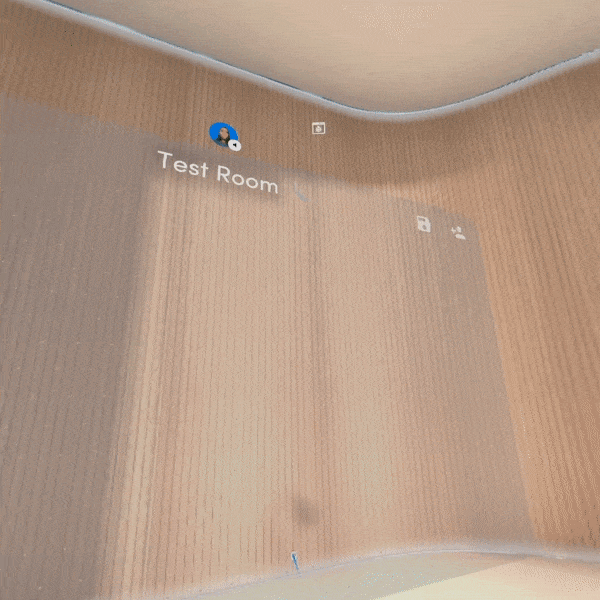 Settings
Here you can also adjust your location to join a new group, turn on or off your avatar, check your audio, and more.
If you have any questions please email support@spatial.io
For technical issues please submit a ticket
Clock
Look to the top left corner of the main wall:
see what time it is
see a timer of how long you've been in the meeting
see your devices battery life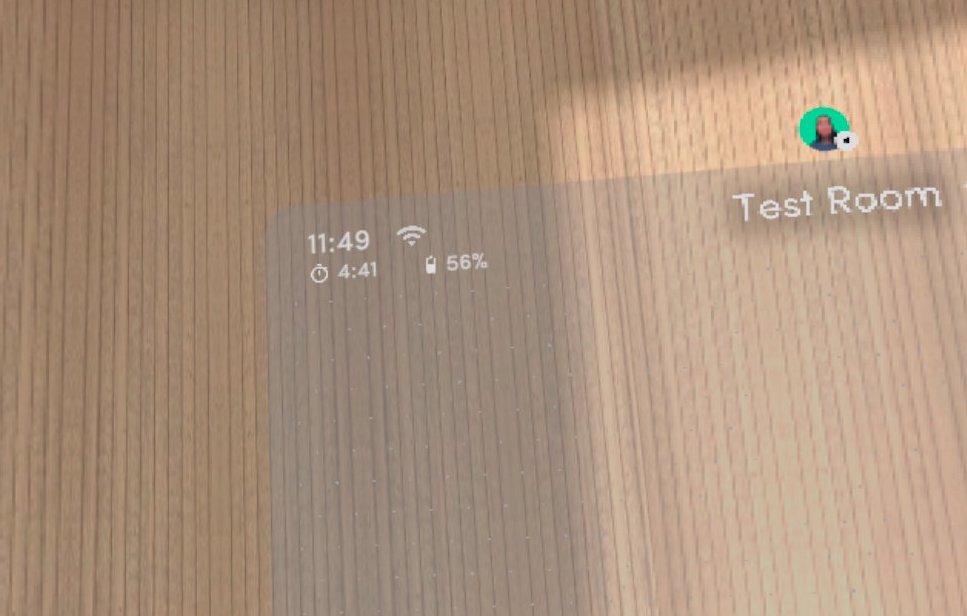 Duplicate Content
Hover over any content in the room and look for the icon with a double square and "+" sign
Click and multiply as many times as you'd like