Spatial supports 50 users per space
There is a limit of 50 users in a room, unless you are a Spatial+ user. If you are a Spatial+ user you can utilize the Overflow Groups feature, which allows for up to 500 people to be able to experience a space at the same time, split up into separate groups of 50. Users in the space can be made up of a mix of any supported device. If a user attempts to join a space after the space is at capacity, they will be notified that the space is full and will be redirected back to their spaces menu.
How to toggle Overflow Groups
As a participant, you can change which overflow group you are in, space permitting.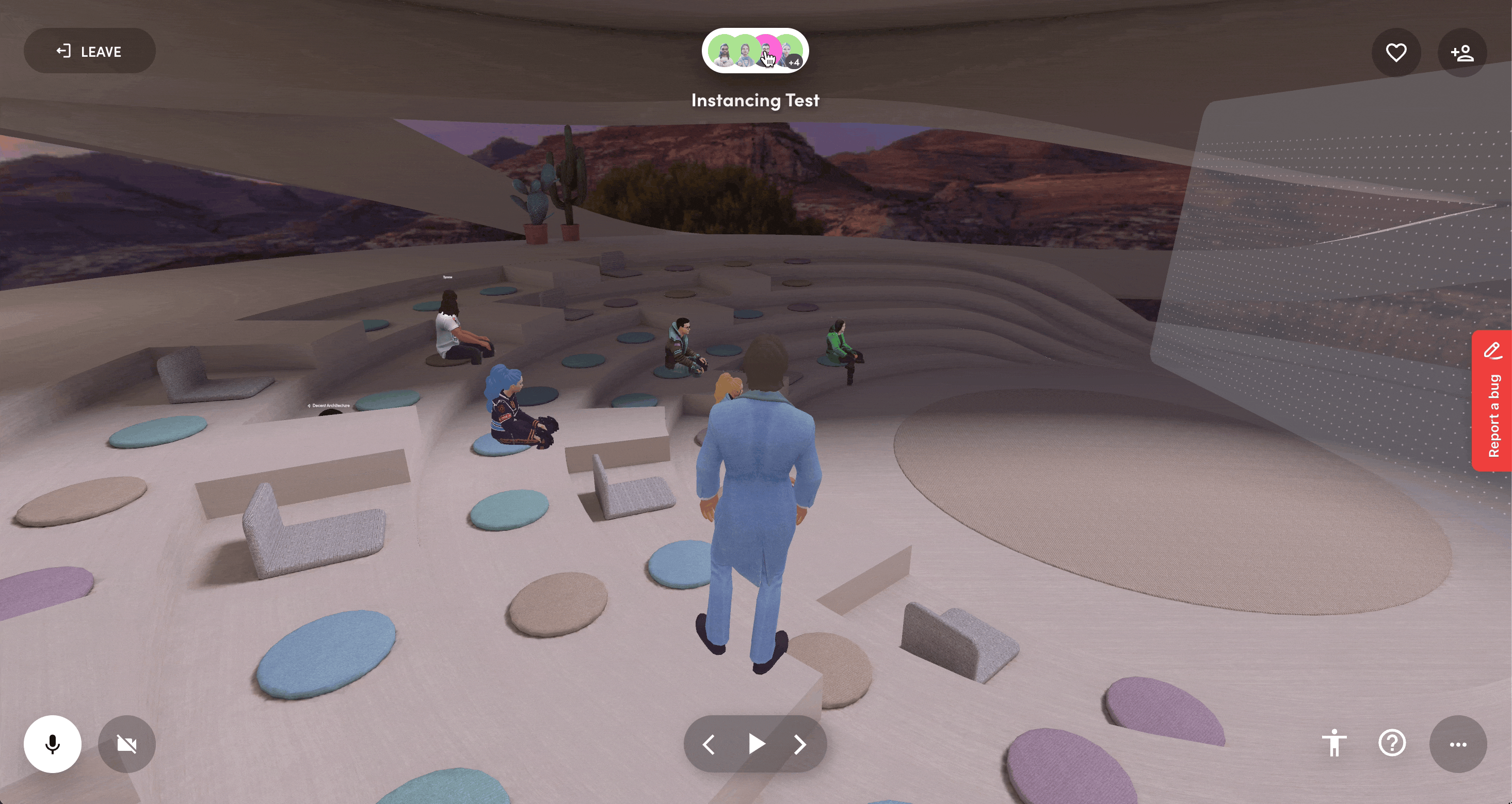 If you have any questions please feel free to reach out to us by clicking here.