Unlockable Dances & Emoji Reactions + Customizable Hotkeys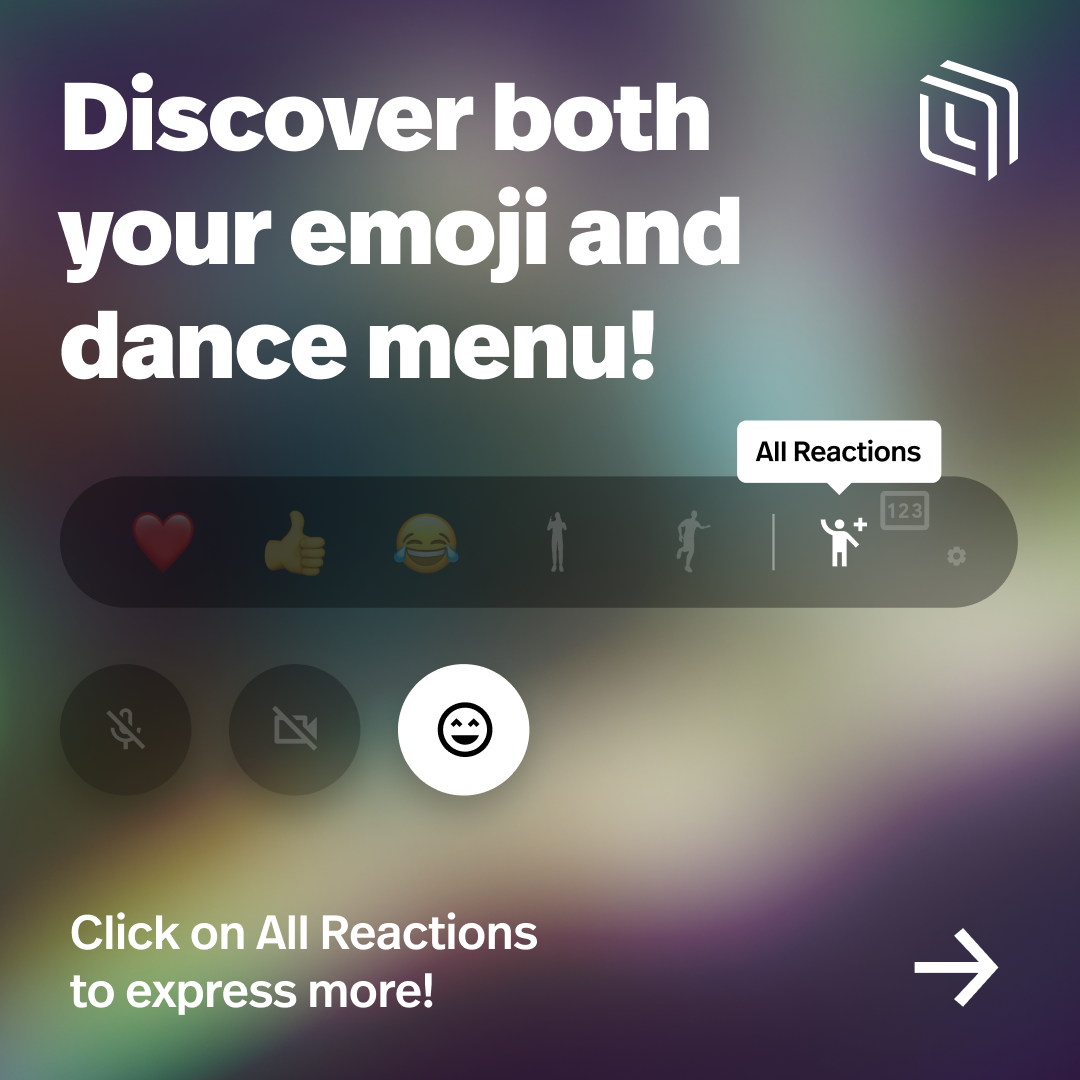 💃
Time to get your groove on!
🕺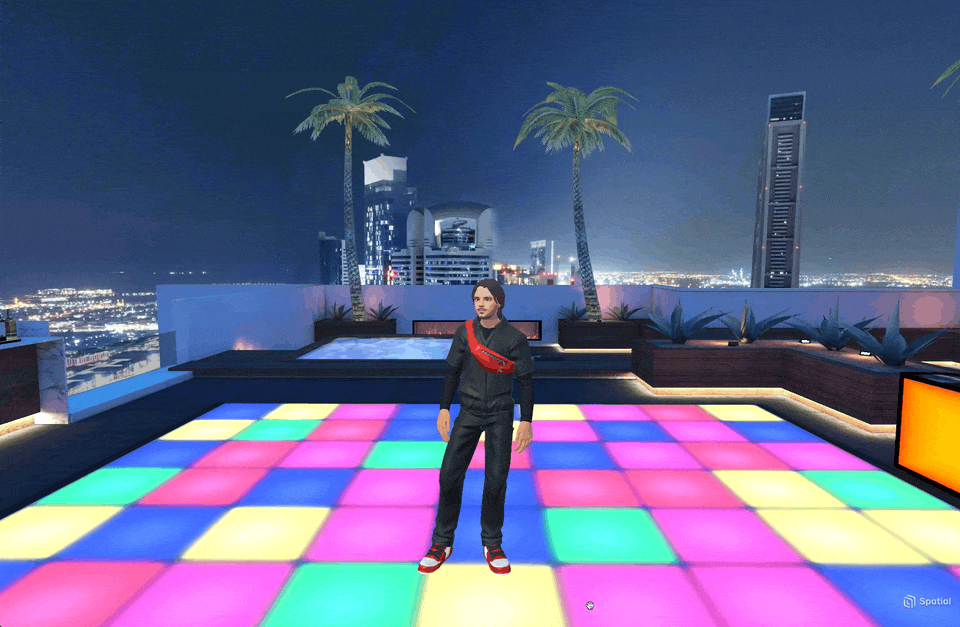 Dance Moves
Use Spatial every day to unlock new dance moves!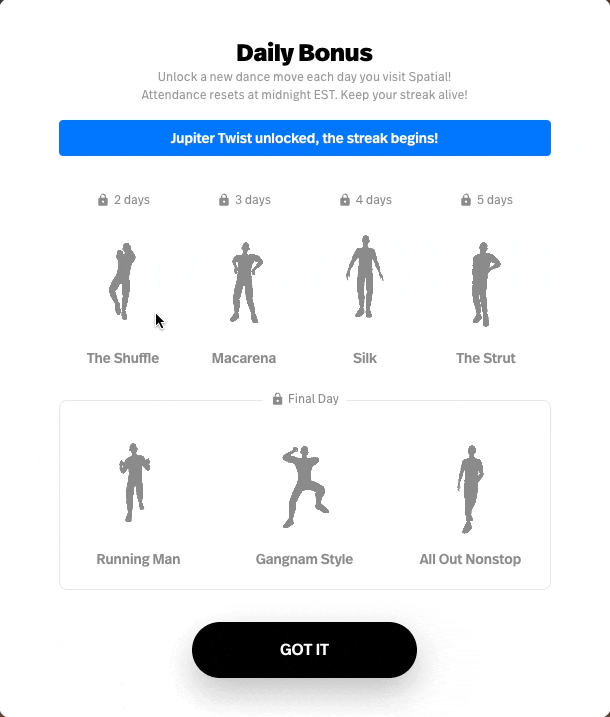 Emoji Reactions
Trigger an emoji reaction via the Reactions menu or a hotkey!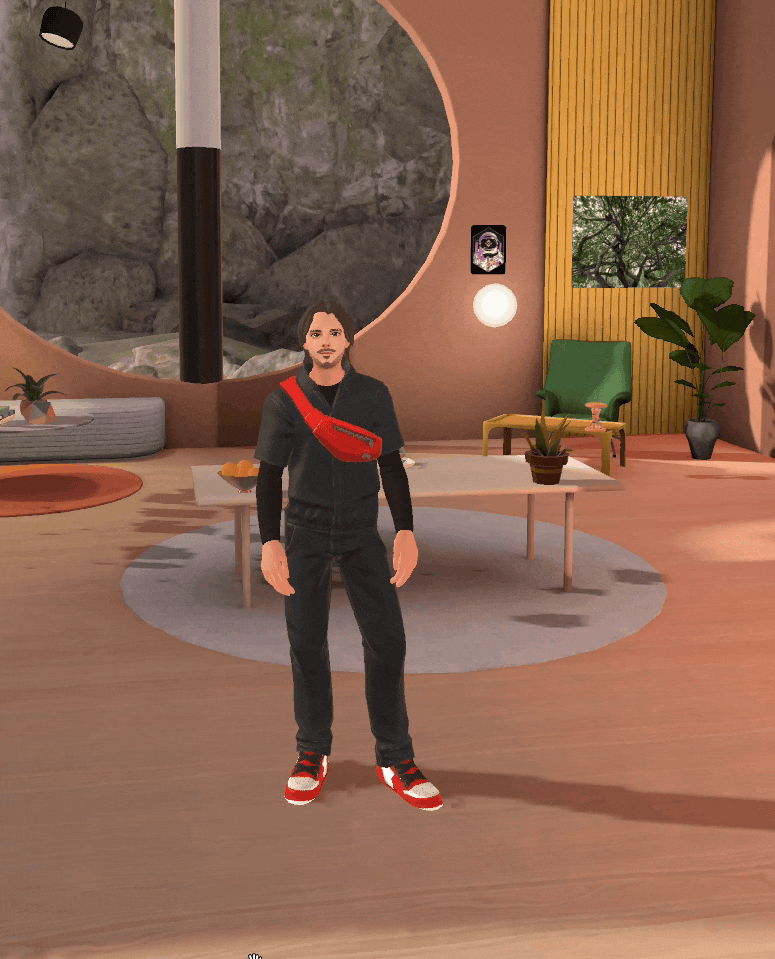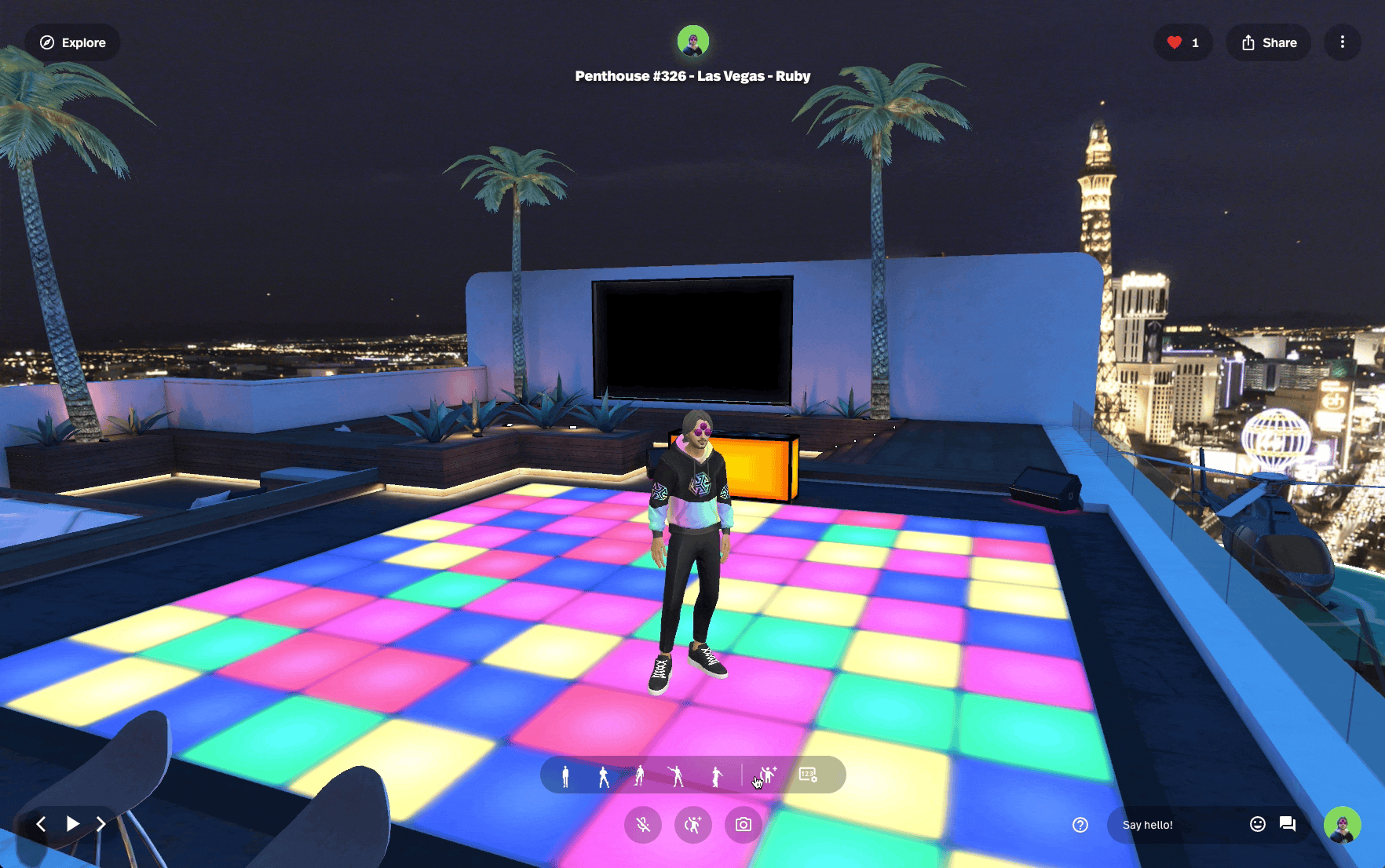 Customizable Hotkeys
You can now customize the action of each hotkey 1-5 to trigger a dance move or emoji reaction!